Pep in Our Step
Last Home Game Calls for Annual Black Light Pep-Rally
Tonight is the night of the last home football game. That calls for face paint, black lights and lots and lots of pep. Students gathered after sixth period in the big gym for the annual black light pep-rally. The bleachers glowed with students wearing their new ten dollar StuCo t-shirts, made cheaper this year in order to bring more people to wear white.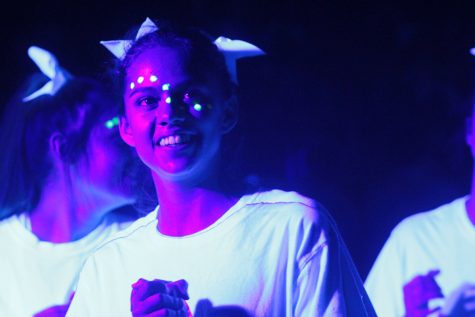 Adam Babich, the StuCo sponsor says that this pep-rally is the one he has always remembered ever since he started working at the school.
"I like it because it brings everyone together," Babich said. "Even though there is some friendly competition between the class yells, there is something fun about yelling with your friends and getting pumped up for the game."
Along with having cheaper shirts this year, cheer came up with the idea of having different colored glow-sticks for each grade, as well as the teachers. Cheerleader and junior Jordan Tillet, says how the black light pep-rally gets the school hyped to win.
"We really need to beat Hutto tonight," Tillet said. "I think the pep-rally looks so cool and gets everyone excited for the game."
With most of the student body attending, senior Hunter Howe says that this pep-rally in particular brings support to the team.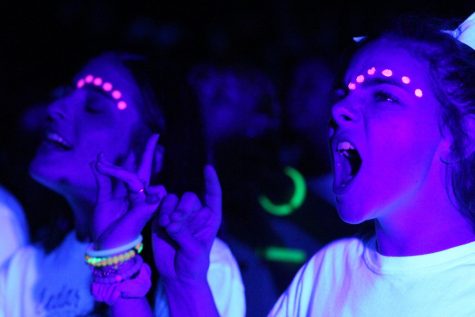 "With it being senior night, it's fun to see all the football players out on the mat trying to get us hyped for the game," Howe said. "I think it really gets the student body behind them and encourages people to go to the games and be loud and excited at it."
About the Contributor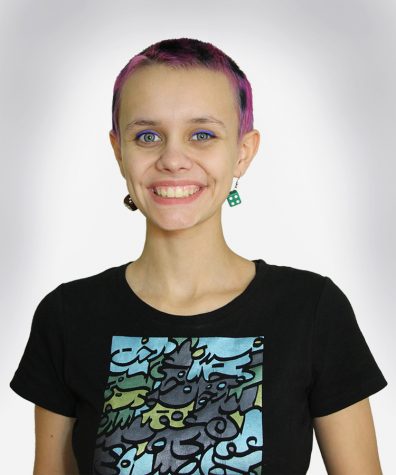 Deana Trautz, Editor-in-Chief
Deana is a senior going into her fifth year of yearbook and second year as Editor-In-Chief of The Wolfpack newspaper. In her junior when she joined the paper, Deana found her passion in journalism and now plans to study it at UT Austin. She loves spending time writing long feature stories, editing articles and improving the look of the site in any way she can. Apart from the paper, Deana loves peanut butter and saving bugs from fatal catastrophe. She also loves making earrings and dying her hair fun colors. If you are looking for Deana, check Lab 7!