Trinity Gains Another Timberwolf
The football players may know senior Jacob Munoz as the weight-room warrior who benches 335 lbs. and squats 525 lbs, but he also ended up taking home the 2019 State Wrestling Title for the heavyweight class.
To become a state champion, a wrestler must go undefeated through the tournament – there is no losers bracket.
"Going into the state championship tournament, I knew that no matter who I faced, they would be one of the top 16 in the state," Munoz said. "I couldn't take any match lightly, therefore I always kept an open mind going into a match and focused on doing what I'm good at. I didn't necessarily expect to win the state title for my weight class, but I definitely wanted to win, and I think my want to win is what ultimately pushed me to earn the state championship."
Winning the state title was something that Munoz said he'll never forget, especially after all the hard work he put in for four years as a wrestler paid off with a gold medal.
"I've always made an effort to work my hardest and push myself towards success regardless of the circumstance," Munoz said. "I've also come a long way from middle school, and it's nice to be an example of how hard work can pay off. Because of that, I feel that I've left a legacy in the programs I've been a part of by showing what is able to be achieved solely through hard work and dedication to a program, and making the best of each moment even if you haven't gotten to where you want to be."
Munoz said he typically works out three or four days a week for two hours in the field-house gym facility to stay in shape for college football.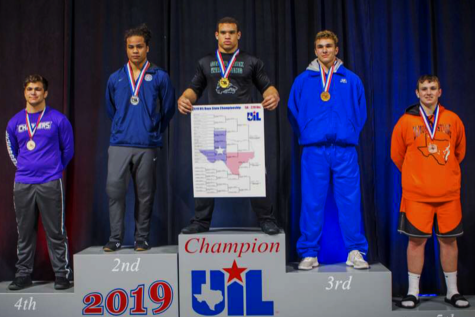 "I've been blessed with the ability to develop my strength, however, it takes a lot of work to maintain what I've gained so far," Munoz said. "Working out often is a must, as even a week off takes an unfortunate toll on what I'm able to do. Football has helped me with that as the workouts were very beneficial towards development. Nutrition is a huge part of it as it's the fuel for your workouts, so even though I'm not on any specific diet, I make sure to stay away from fast food as often as I can."
He said that a lot of preparation is needed in order to succeed as a wrestler.
"[Preparation] is really the reason why we're entered into so many tournaments before the official UIL ones begin, so that we can see a lot of different competition and gain experience from real matches," Munoz said. "Of course, practice is also crucial to success as you can work on fine-tuning what you're good at while also learning things that will help you succeed."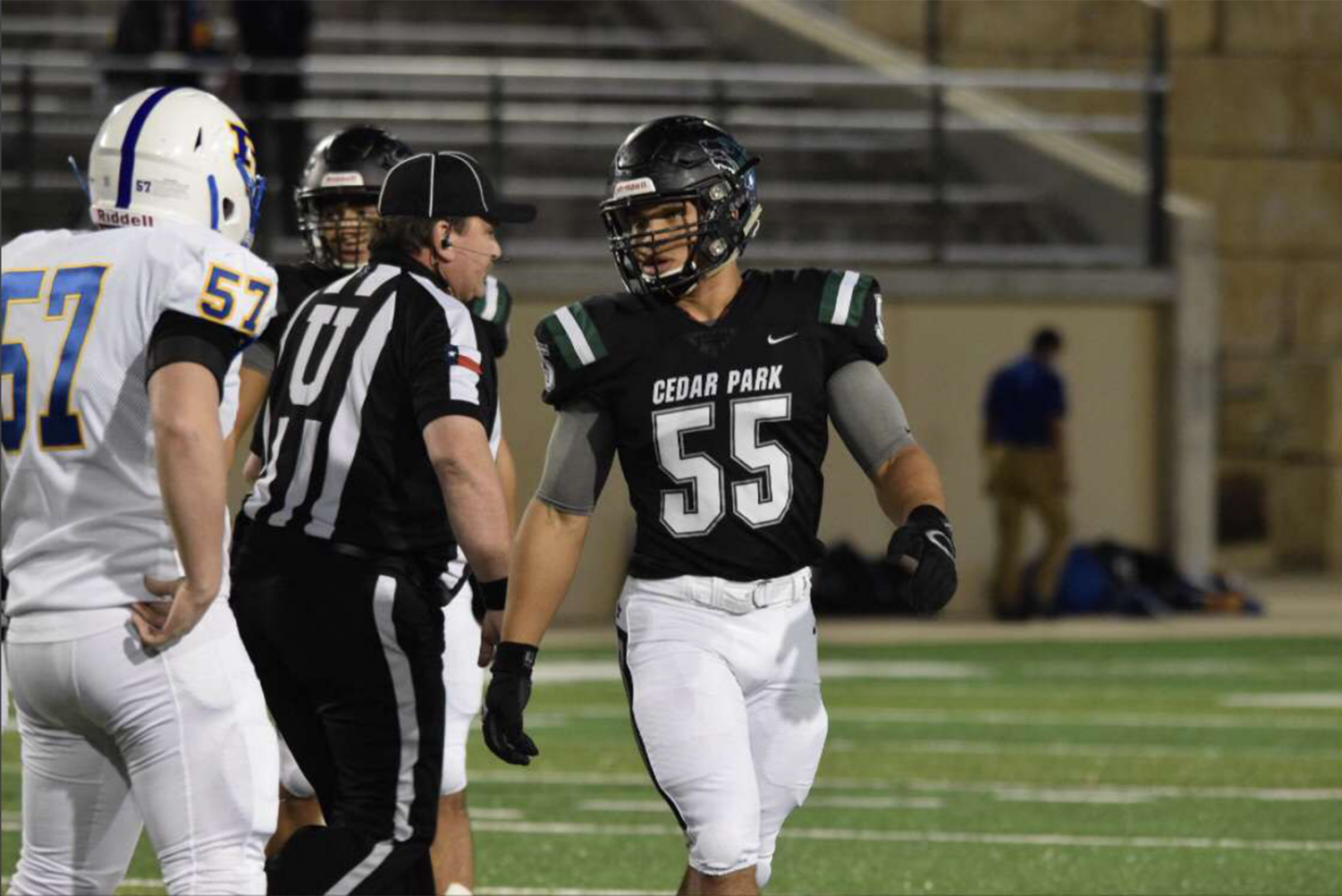 "Muni," as his close friends call him, was also a defensive end for four years at Cedar Park. He will join former Timberwolves running back Tommy Lavine on the football roster at Trinity University in San Antonio, TX this fall.
"I'm very excited to be able to play college football while also attending a prestigious school," Munoz said.
Munoz received a handful of academic scholarships, but did not receive any for athletics due to Trinity being a Division III school.
Instead of pursuing the popular dream of playing professional football in the NFL, Munoz is currently planning to pursue an engineering degree. He has two years until he has to officially declare a major, but he said that he will be starting off in Trinity's four-year engineering program to make sure he enjoys it.
"I enjoy math and since engineering is a field that uses math a lot, I'm hoping that I end up enjoying it," Munoz said. "The dedication I've developed through playing sports will help me stay on track and achieve any academic goal I set for myself."