Walking Off The Field
Senior Looks Back On Highschool Years, Looks Forward to College
As high school comes to a close for the class of 2020, senior Logan Johnson looks back on her high school years swinging the softball bat and running bases on the field while her teammates cheer her on from the dugout and practicing photography, as well as looking forward to her future and the path she is planning to take.
Johnson, who has been playing softball since middle school, has been part of the varsity team since 2019. She said that her favorite part about softball has been the friends she has made over the years and all of the lessons that she has learned.
"Even though the season was cut short, the softball team always had a great time," Johnson said. "Especially on the bus rides and just being able to hang out with everyone in the dugouts, that was always super fun. My favorite memory from softball is dancing and singing with my friends on the bus ride home after games, especially after our last game. I have definitely learned to work together with teammates and the time management between school and softball."
In addition to softball, Johnson is also involved in an Advanced Placement photography class, where she said she was able to learn to express herself. While the experience gave her artistic freedom, according to Johnson, it also taught her quite a few lessons.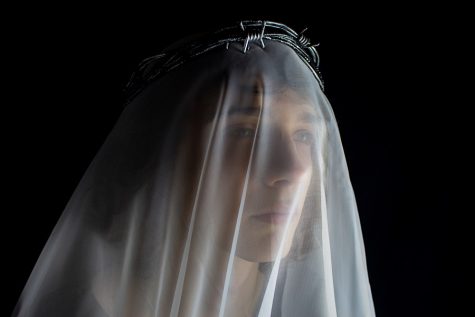 "I was able to do cool things with my friends and just express myself," Johnson said. "I love the photo shoots and being able to work with friends while doing it. AP photo has really allowed me to find my style and be able to come out of my shell when it comes to my art. I got to explore more of my art this year and do more of what I love. Taking this class taught me that I want to pursue art as a career."
Johnson's love for photography was first spurred whenever she found herself greatly enjoying taking photos at a music festival. Throughout her art projects, Johnson said she definitely has one favorite photo shoot.
"The most interesting photo project I have done was just my sustained investigation which I had worked on for almost the entire year," Johnson said. "I have had some really cool shoots like exploring phobias as well as some horror type photos."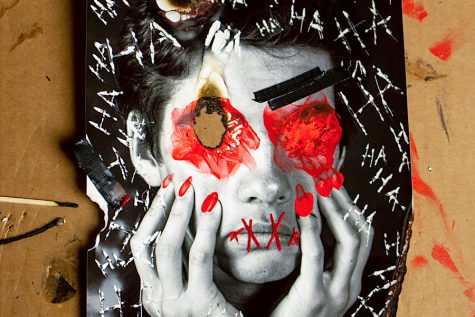 While balancing school, varsity softball and AP photography was hard because of the mixing of photo shoots and games, Johnson said that the challenge of doing so has taught her a lot.
"Balancing everything taught me to have better time management," Johnson said. "It has gotten me ready for college as I will have to manage time well then as well."
After high school, Johnson will be attending college at Texas State University where she will be majoring in graphic design to make a career out of her passions.
"I am looking forward to the art and photography I am going to be doing at college," Johnson said. "I am also so excited for all of the fun that I will be having with my friends and new friends I will make when I go to Texas State."