All My Sons to debut Oct 11
On Oct. 11, the stage lights will shine on the cast of the drama "All My Sons" performed by the CPHS theatre department.
The cast of this production include the main leads:
 Joe Keller, played by Chase Hoyt, senior.
Kate Keller, played by Callie Wall, senior.
Chris Keller, played by Caleb Spaw, sophomore.
Ann Deever, played by Victoria Richter, junior.  
The minor leads include George Deever, played by Anthony Sirizzotti, senior, the Keller's neighbors, Frank and Lydia, played by freshmen Jordan Teliha, (Frank) and Avery Phillips (Lidia); and Bert, played by freshman Ayah Alomari.  Dr. Jim is played by sophomore Chris Washington and Sue is played by sophomore Monica Harkins.
The set was put together by Mr. Aviles' fifth period Theatre Tech class.
The story of the play is that the two Keller brothers went off to fight in World War II as pilots, but only one came back. The drama takes place three years after the war has ended, and the brother that came back from the war; Chris Keller, has fallen in love with Ann Deever. The only problem is that Ann is the girlfriend of Chris' missing brother.
Performances are Oct. 11-13 at 7 p.m. in the Black Box.  Tickets will be $10 at the door.
About the Writer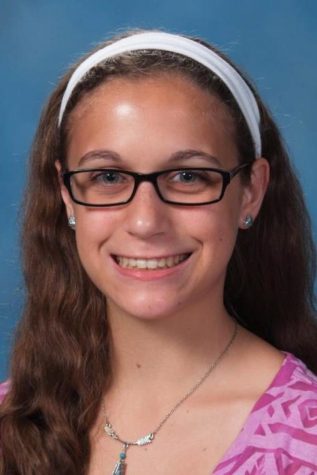 Lizzy Lamm, Writer
Sophomore Lizzy Lamm has always been interested in writing. She started writing creative stories in sixth grade, and created the middle school newspaper in eighth grade for her girl scout silver award project. She continued her love of writing into high school, and this is her second year on the Wolfpack newspaper staff. This year, she is also vice president of the new creative writing club, and secretary of the CPHS book club.