Committee plans for prom: 2015's prom preview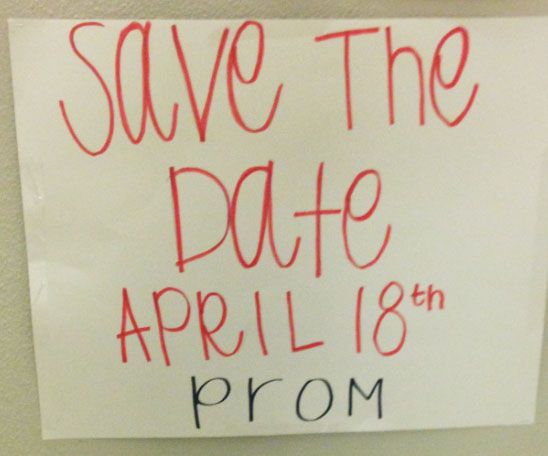 For high school students, one of the biggest events of the year is Prom. This year's prom will be held on April 18 at the University of Texas Club in the Darren K. Royal Stadium, with the theme being Fire and Ice. On the topic of this year's theme, Adam Babich was a part of its creation.
"There was talk of Game of Thrones, but the prom committee voted on it," Babich said. "We wanted an immersion in the dance — something fun — and 'Fire and Ice' stuck out; it gives us a lot of buy in for food, decorations, and outfits."
Also part of prom's planning was Nadira King, who knows the more thorough details of the event.
"[The dance floor] is a decent size and can fit at least 400 people," King said. "The DJ is actually a graduate from last year, Diego Martinez; he has his own DJ company with fog and strobe lights."
Also according to King, popular attractions from last year's prom will be implemented again.
"We're doing the photo booth and the flip books again," King said. "[As well as] a social movie of you and your friends together, which was at SXSW."
According to Babich, food will absolutely be provided this year.
"It won't be a full meal, but finger foods," Babich said. "They'll go along with the Fire and Ice theme too."
Due to some issues in previous year's with teenagesr under the influence, there will be certain precautions taken.
"The thing is, nobody's 21, so nobody should be drunk," Babich said. "There will be people patrolling the parking lot and anyone who's visibly intoxicated will be asked to leave. In order to have a good time, drugs won't be tolerated."
King agrees, noting that issues revolving around alcohol are going to be typical with teenagers.
"It's gonna happen, but I've been here ten years and last year was a random situation," King said. "The usual crew will be there watching: Babich, Montoya, Hexter, myself, [and more]."