Family, Focus, Finish on and off the field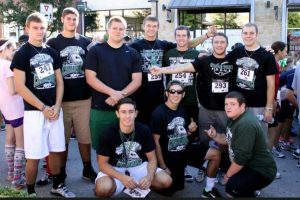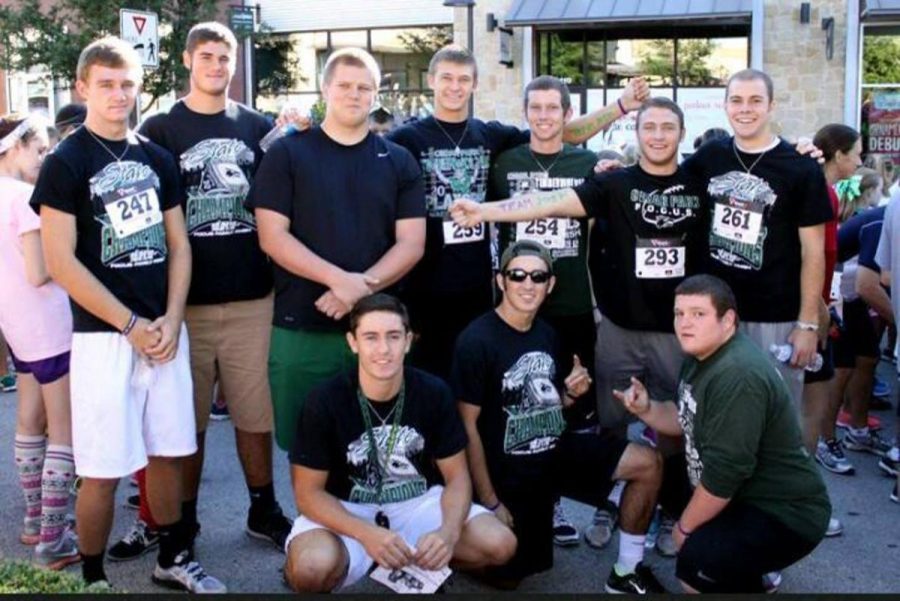 Timberwolves pursued their "Family, Focus, Finish" motto on and off the field as they supported honorary Timberwolf, Joshua Edmondson, at the Micro-Marathon sponsored by Champions-4-Children. The event was held on Sunday, Sept. 23 at the Hill Country Galleria Amphitheater.
According to senior Sean Angle, working with Edmondson has really helped them as a team to understand how lucky they are to have the chance to play football, especially since Joshua will never be able to participate in any contact sports.
"It has really opened our eyes to not take things for granted because you never know what play might be your last," Angle said. "It's made us work harder and come together as a team and a family."
Edmondson is ten years old living with a rare bone marrow disease, as well as JRA and auto-immune problems. Less than one in a million are affected by this rare disease. According to Edmondson's Facebook support page, his disease causes lesions or tumors inside of his bones. The disease brings him lots of pain, and sometimes makes it hard to walk. Recently, Edmondson has been notified that he has the pre markers of Crohns Disease which also has no cure.
Edmondson is part of the Champions-4-Children foundation which forms a support system for children who have rare diseases or conditions. The ambassadors of the foundation strive to inspire each child, and help them regain their childhood as much as possible. The rare diseases that these children have don't allow them to run or play since they are constantly in pain, in turn the ambassadors run to the finish line for them.
Many Cedar Park football players encouraged Edmondson at the Micro-Marathon. Senior, Blake Bouffard, was one who got the chance to support Edmondson as he raced across the finish line.
"Joshua has been a phenomenal supporter for all of Cedar Park," Bouffard said. "It was a day to celebrate everything that he has accomplished."
To support Edmondson and his family you can like the Support Joshua  Facebook page. Listed on the support page is an account number to donate money to help with his medical expenses. To find out more about how you can help kids like Edmondson, visit the champions4children website.