Seniors take on State Academic UIL meet
At the UIL Academic State meet on May 20-21, senior Evan Grosch placed fifth in Lincoln-Douglass Debate, and senior Tyler Lovelace placed sixth in Science.
"I felt my performance went well, however debate in general is a subjective activity where one judge dictates your fate," Grosch said.
Like Grosch, Lovelace is satisfied with his performance, taking all factors into consideration.
"I think I did pretty well considering I was handicapped by being never taught electromagnetism because our school doesn't offer it," Lovelace said. "If I had known it I probably would have gotten second or third."
While placing at State is the ultimate goal for Academic UIL competitors, simply qualifying for the state meet has its benefits for seniors.
"This is my first year doing UIL, but it's gotten me a lot of scholarship money because I qualified for State," Lovelace said.
Grosch agrees.
"UIL academics, specifically debate, is basically paying for my college so just monetarily speaking it's done wonders," Grosch said.
Not only has Grosch benefitted from the scholarship money he has received, but he has also gained personal insight through the experience.
"On a personal growth level it has made me discover and be cognitive of issues outside of my own world and expand my view of society and human nature as a whole," Grosch said.
Along with Grosch and Lovelace, other students attended the meet at the University of Texas. Junior Paige Parks competed in Headline Writing, senior Max Doan competed in Individual Science, and a team including Lovelace, Doan, senior Max Vargas and sophomore Anish Bose competed in Science.
About the Writer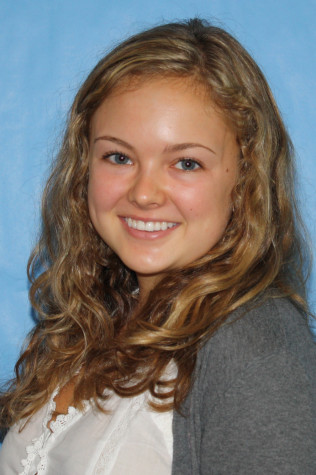 Savannah Burchfiel, Editor/writer
In Savannah's second year on staff, she is excited to write and edit for the Wolfpack with her experience of being on staff last year and taking Journalism 1. For her senior year, she is president of the Cedar Park Running Club, secretary of National Honor Society, and student leader for Younglife and church. Outside of school, she enjoys track, long distance running and yoga. After high school, Savannah plans on studying International Relations and English with dreams of writing for The New York Times.