Watch 'Girl Rising', make world a better place
Next time you are contemplating if you should watch the Chipotle documentary on Netflix, watch Girl Rising instead. It will burst your CP bubble and make realize there are bigger struggles than the ones we all lament on twitter.
As part of the larger campaign for women's access to education, Girl Rising is a documentary following young girls struggling to obtain education throughout the world.
Using the harrowing narratives of nine young girls (voiced by famous women), Girl Rising exposes the overwhelming obstacles girls face around the globe just to get a basic education, including sex trafficking, child marriage and gender-based violence.
Theater screenings are not currently available in Texas, however if enough of us text in we can change that. And for the price of a Saturday night movie, you can by the DVD or Downloadable version.
If you would like to host or attend a screening of the movie (you do), text RISE to 55155.
Or, if you would like to buy the documentary for personal or educational viewing (you do) go to https://girlrising.vhx.tv/buy/girl-rising
Along with viewing and supporting the film, there are many other ways to contribute to the Girl Rising movement, all of which can be found at http://girlrising.com/
Girl Rising You Tube channel
About the Writer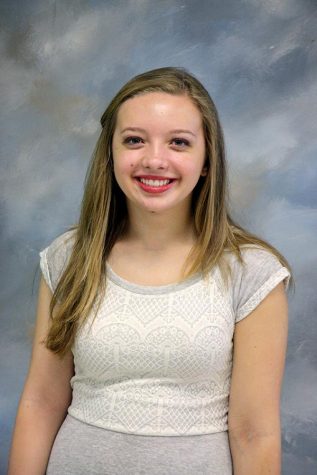 Lauren Kriss, Editor-in-chief
Senior Lauren Kriss is The Editor-In-Chief of The Wolfpack online and print editions. This is her third year on staff, she worked previously as a staffer than an assistant editor. She is also president of Cedar Park's DECA chapter and a member of the National Honor Society.