Philosophy club expands their minds
There is a new club to add to the roster. The philosophy club is now officially up and running, engaging in discussions and pondering different theories.
"Most of  the time we have planned discussions," club president and sophomore Claudia Sychev said. "We ask questions and then argue the given topics."
Some topics they discuss are reality and identity. They also cover various philosophers, and the history of philosophy. Students can also submit requests for specific topics on the clubs website.
"People should think about different ideas in philosophy," Sychev said. "I would like people to consider things they're normally weary of."
One member who is looking forward to opening up her mind to new ideas and perspectives and learning about different viewpoints is sophomore Helen Vidrine.
"It is a business-like environment to openly talk about our opinions," Vidrine said. "We express our opinions about a lot of things"
They are also enjoying the way they can be taken seriously in discussions where their opinion may normally be looked over.
"People usually discount our opinion because we are young or not mature enough to have an opinion," Vidrine said. "I think that when people see that we really respect each others opinions and get a sense of enjoyment out of hearing opposing sides, they realize that just because we young or not at the top of the class rank doesn't mean our opinion has no power."
The club meets every other Wednesday at 7:55 a.m. in room E102.
"Anyone is welcome," Sychev said. "You don't need any prior knowledge. We just hope this will help you become more open minded."
Anyone interested in the club can find more information at http://philosophycphs.weebly.com
About the Contributor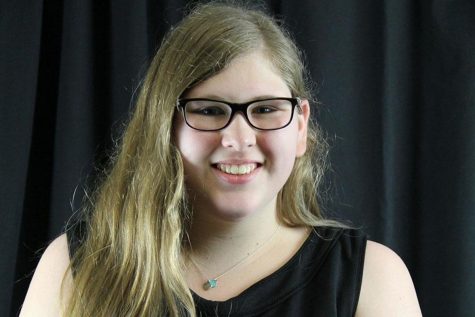 Avery Deen, Reporter
Avery Deen is a senior going into her third year on staff of the Wolfpack. When she's not dying of homework from her six AP classes, she enjoys reading and stalking her favorite authors at book festivals. She is president of book club, vice president of Sigma Nu Gamma, and the treasurer of the Harry Potter club. She has been accepted to the University of North Texas and is looking forward to majoring and pursuing a career in library science. She is a bit OCD and her loves her rainbow organized bookshelves. She absolutely adores her pomeranian Cookie who often prances around in little pink dresses. She hopes to someday live in a cozy apartment will wall to wall bookshelves decorated with antique chotskies with some kind of fluffy small dog to accompany her in her reading chair.