Raising Success
Review of Richard Williams' Biographical Film "King Richard"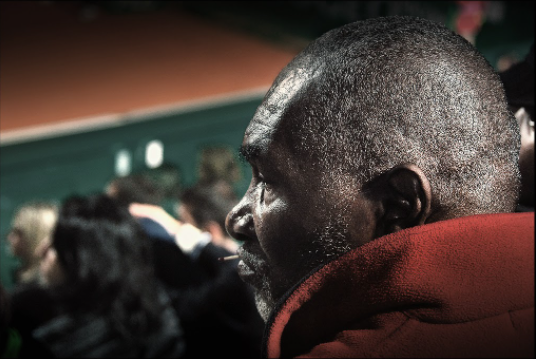 Richard Williams is a father unlike any other. Few can attest to growing up in abject poverty in Shreveport, Louisiana while facing discrimination every step of the way and subsequently raising and coaching two of the greatest female tennis players to have ever lived: Venus and Serena Williams. The movie "King Richard" explores Richard's story, the unique and controversial methods he used to coach his two future tennis star daughters and the weaknesses in character that he overcomes over the course of the movie in a way that makes for a satisfying two hours and 24 minutes.
The movie starts right before Richard has his first taste of success. The scene is set in Compton, California in the early 1990s, where Richard is training Serena and Venus to become tennis stars and keeping away from the crime and gangs present in the area. Richard was inspired to teach his daughters tennis after watching Romanian tennis player Virginia Ruzici win the 1978 French Open on television. At the same time, though, he is trying to find a professional coach who will take the two under their wing for free, an unrealistic prospect even with the sheer talent that Venus and Serena already display. 
From this setup, the movie does a good job at displaying Richard's dedication to his daughters. Whether it is the videotapes and brochures that he created advertising his daughters' tennis skills or making Venus and Serena practice out in the rain so they have to spend more effort chasing and hitting the waterlogged balls, little details like these add to the realistic, down-to-earth tone in the beginning that show Richard for what he is: a struggling father just trying to do the best for his daughters. 
Making Venus and Serena practice in the rain is a move that motivates their neighbor across the street to call Child Protective Services, but as Richard explains to the worried social workers in a fiery speech, he ultimately believes that his methods of coaching are for the greater good and keep his daughters away from harm. Although one may disagree with Richard's methods, I still found him a relatable and sympathetic character who makes "King Richard" the interesting story that it is. 
Richard's unrelenting and stubborn attitude is one of his main attributes for nearly the entire movie, and the movie does a great job of explaining why he is this way and how it is both a blessing and a curse for Venus and Serena. It is how he nurtures two future tennis superstars even amid the violence of Compton – there are several scenes in the movie where a group of hoodlums beat up Richard after he stands up for his daughters.
On the other hand, it leaves Richard making questionable choices which left me feeling more and more resentful towards his actions. The stubbornness is present in the first half of the movie, where Richard leaves his daughters behind at a store as a lesson for bragging too much about a tennis game they won and only going back after his wife and constant support figure for the girls, Oracene "Brandy" Price calls out his callousness. He butts heads with professional coaches Paul Cohen and Rick Macci over how the girls should play tennis and when they should play in professional tournaments, respectively. His concern over the well-being and safety of his girls, while admirable, becomes a detriment under Macci's coaching as it is made clear the girls are becoming increasingly unhappy about not being allowed to prove their talents with other top players.
The movie still made me sympathize with Richard. His overprotectiveness is based on a fear that they will lose their childhoods in the harsh and competitive world of professional tennis. This notion is not helped by a news report Williams sees while living near Macci's tennis academy in Florida, which depicts Macci's former student Jennifer Capriati getting caught with drugs in a hotel room. Many interesting characters have neutral or virtuous motivations as an explanation for actions the audience may disagree with, and Williams is no exception. 
However, the movie brings Williams back down to reality in the climax, where he argues with Price over his decision to not let the girls advance. In one of the best performances of the movie, with Will Smith playing Richard Williams and Aunjanue Ellis playing Oracene Price, all of Richard's flaws are laid out. His unwillingness to let his daughters advance, his stubborn and controlling attitude, his ego and more are all mentioned by Price in a conversation where she makes clear that if it wasn't for protecting the girls, she would have left Richard a long time ago. It's a scene that the entire movie has been building up to – each of Richard's character flaws have become more apparent as his daughters move up in tennis, and he is finally forced to confront them.
Over the course of the movie's second half, more autonomy is given to Venus and Serena as the former eventually competes and loses in an excellent and tense reenactment of her game against the second best ranked tennis player in the world, Arantxa Sanchez Vicario. Despite this, Venus is still catapulted to new heights of fame for defending herself against Vicario and reaching so far in the competition as a teenager. It also fulfills Richard's arc, where even if he's not going to stop guiding his daughters towards the right path, he will give them a greater role in forging it themselves. Parents can relate to Richard's difficulty with letting his daughters go, and anyone growing up can relate to the struggle of gaining independence and the importance of defining your own story.
Interesting characters, a well-written script, noteworthy performances from everyone, especially from Smith, and themes about family and success all contribute to an entertaining and heartwarming story about the father who coached two tennis superstars. Although the movie still falls into some sports movie cliches and spends a disproportionate amount of time on Venus in comparison to Serena, I still give the movie a strong eight out of 10 and would recommend seeing it in theaters or on HBO Max for a $14.99 subscription.