Bringing Harmony
Alumna Hosts Annual Music Marathon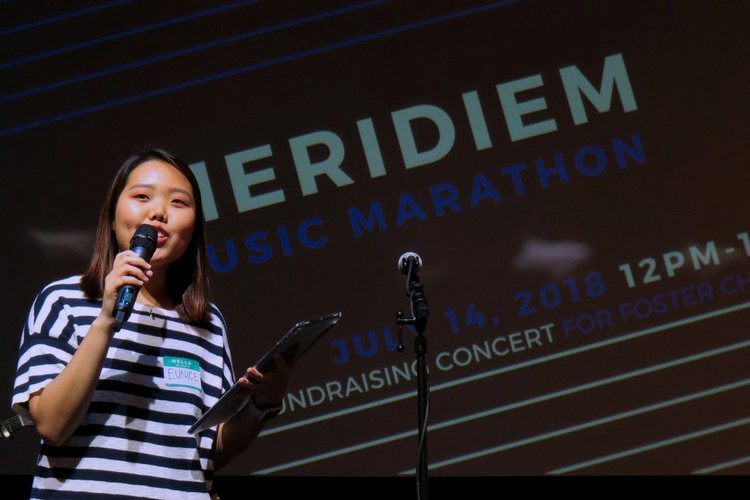 As a freshmen, most are lost in a sea of people in the hallways, barely grasping the concept of what high school entails. However, as a freshman in 2014, alumna Eunice Lee was working on creating Music Eunited, a non-profit organization that offers free academic tutoring for elementary school students who have a disability or low income.
Now, as a Northwestern University sophomore, Lee continues her philanthropic work with the annual hosting of the Meridiem Music Marathon, a live-music marathon hosting both amateur and professional artists alike to raise money for different charities.
Lee founded Meridiem just last year. She said that due to her studies and distance between Austin and Chicago, she found it difficult to find consistent service time and engage with the Texan community, but was able to prepare with the help of volunteers like 2019 CP alumna, Vaniya Khan.
To solve this problem, Lee said she combined her passions of music and service to make a statement with the diversity of musical talent in Texas all uniting under one single cause.
"Meridiem aims to expose everyone, particularly children, to the performing arts by creating an inclusive, accessible and enriching environment for everyone," Lee said. "This project was created with the intention of addressing neglected issues by fundraising for other nonprofits with additional capital to help with sustainable growth — while still creating long-lasting relationships and impact. Just fundraising and following allocation of funds puts a band-aid on the problem, not a whole solution. Music and events like Meridiem work to build a bridge, rather than provide a temporary fix."
After hosting the first Meridiem Music Marathon in 2018, and raising over $1,750 for foster children, this past August Lee increased the time of the event from ten hours to a two day, 24 hour marathon.
"
Just fundraising and following allocation of funds puts a band-aid on the problem, not a whole solution. Music and events like Meridiem work to build a bridge, rather than provide a temporary fix."
— Eunice Lee
Despite the distance and last minute cancellations during the event, Lee said she was able to produce and coordinate the event with the help of volunteers.
"The Texas community is so supportive, and Austin is such an amazing city to organize a music event," Lee said. "This wouldn't have been able to happen without the support and generosity of our volunteers."
This year, Meridiem partnered with Variety – the Children's Charity of Texas and was able to raise over $15,321. Variety has decided to use these funds to construct a children's playground in Killeen, TX at the Peaceable Kingdom Retreat. In the playground, they also plan to build an area with large instruments to expose children to music, which they will call the "Meridiem Instrument Petting Zoo." The park will open on Sept. 21.
Lee said that one of the most rewarding moments of the event was not only accomplishing her mission of building bridges between communities, but also finding out about the construction of the playground.
"It was incredibly overwhelming to receive the news that our funds were going towards building a playground at Variety's Peaceable Kingdom Retreat for Children," Lee said. "I just wanted to do something that would further our society toward building a bridge between communities…and I wanted to do that through music. I think that we've accomplished [our mission] with our partnership with Variety and the Meridiem Instrument Petting Zoo."
Meanwhile, Lee's legacy lives on at Cedar Park with the continuation of Music Eunited by Co-Director and pianist, violinist, guitarist, flutist and vocalist teacher, senior Kate Lee.
"Some of these kids have amazing musical talents that surprise me and I love that we are able to provide an environment and teachings that enable them to discover their special talents," Kate said.
About the Contributor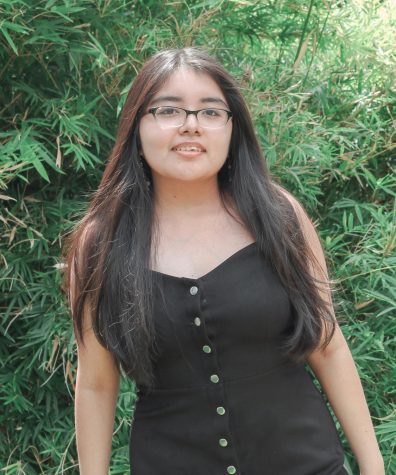 Estefani Rios, Editor-in-Chief
Estefani or Stef is a senior and third year reporter. This year marks her second year as Editor-In-Chief and she is very excited to. In addition to being a staff member of The Wolfpack, she is also part of the yearbook staff. She enjoys learning and writing about peoples' stories and passions. Estefani hopes to attend UT next fall to major in Social Work. Some facts about her include; her love for tea (the beverage not a drama), socks, funky earrings and artists Ashe and Harry Styles. She is still prone to tripping over her own feet, losing socks, and laughing at bad puns.