Emeralds to Gain New Manager Position for Next Year
There she was, watching the graceful, lithe motions of the dancers gliding across the floor. Once they were done, she introduced herself as the new Emeralds manager. Her name is Rithika Kommana.
"I love dance, but I'm not very good at it and I like being able to help the girls with the 'technical' things," Kommana, a freshman, said. "Also, I get to learn cool things about how competitions, shows, etc. are put together."
She will be at camps, rehearsals and games that they will perform at to make sure everything runs smoothly.
"The only thing that will be a problem when it comes to going to things such as camps and rehearsals would be choir concerts, tutoring sessions or extracurricular activities after school," Kommana said. "It will most likely fit nicely though."
The process of getting this position involves many things, such as letters or recommendation and application papers.
"You need to get the application from one of the directors and there are all these forms that you need to fill out within it," Kommana said. "You also need to have at least one recommendation letter and a descriptive paragraph about why you want this position."
Some of the people on the Emeralds team will be incoming freshman, and Kommana already has contact with the new coming team to get information that she needs to make the transition easier for them.
"Right now, I ask Lacey, the cadet captain at Cedar Park Middle School, to ask the girls about different things they want and or need and I also talk to the directors constantly so that I can do what they need me to do," Kommana said.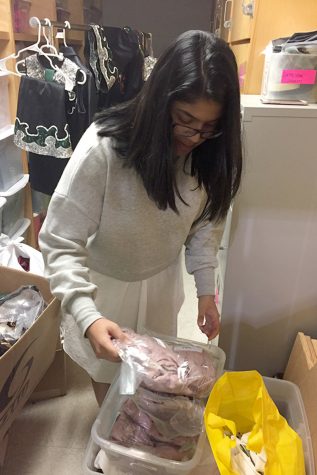 Kommana plans to do many things to help the Emeralds overall.
"They didn't have a manager before me, so I want to make sure things so a little smoother by helping with organizing events, cleaning up the practice area so it is always in good shape, etc," Kommana said. "I think it would be easier for the directors now that I can help carry some of the weight."
She has traits that she said she wants to take away from this experience, including leadership and confidence.
"I want to take away a sense of victory from this experience,"  Kommana said. "I know that I was able to lead these girls and on a more personal level and  I'd want each of them to feel like they have a safe place to come to if they have a bad day or if they need to talk to someone. I want these girls to have another home and a place where they can all share something they are passionate about."