Home Away From Home
Homecoming: An American tradition full of mums, dancing, football and a lot of school spirit. At Cedar Park, all of these things are a big deal and something to look forward to for many students. But what about people who aren't from Cedar Park, Texas or even America? For junior exchange student Vanessa Kadel, the week leading up to the dance was a whole new look into the American tradition of homecoming.
The homecoming game is known to bring in a lot of past and present students. Seniors wore their decorated overalls, and the student section cheered loudly from the stands. This years game was played against Bastrop, ending in a win of 63-14. Since American football isn't as big in other countries, the game itself was a fun and new experience for Kadel and fellow exchange student and junior Benny Paladini.
"I went to the football game with my friend Benny and it was so cool," Kadel said. "We don't have such football games in Germany and it's a part of the high school experience for an exchange student to go to the football games."
Another large part of the homecoming festivities is the dance, which in Germany, where Kadel's from, doesn't have anything that compares to Cedar Park's. From finding the perfect outfit and getting ready, to eating dinner at a nice restaurant, the dance has a lot of parts, that when put together, can make the perfect night.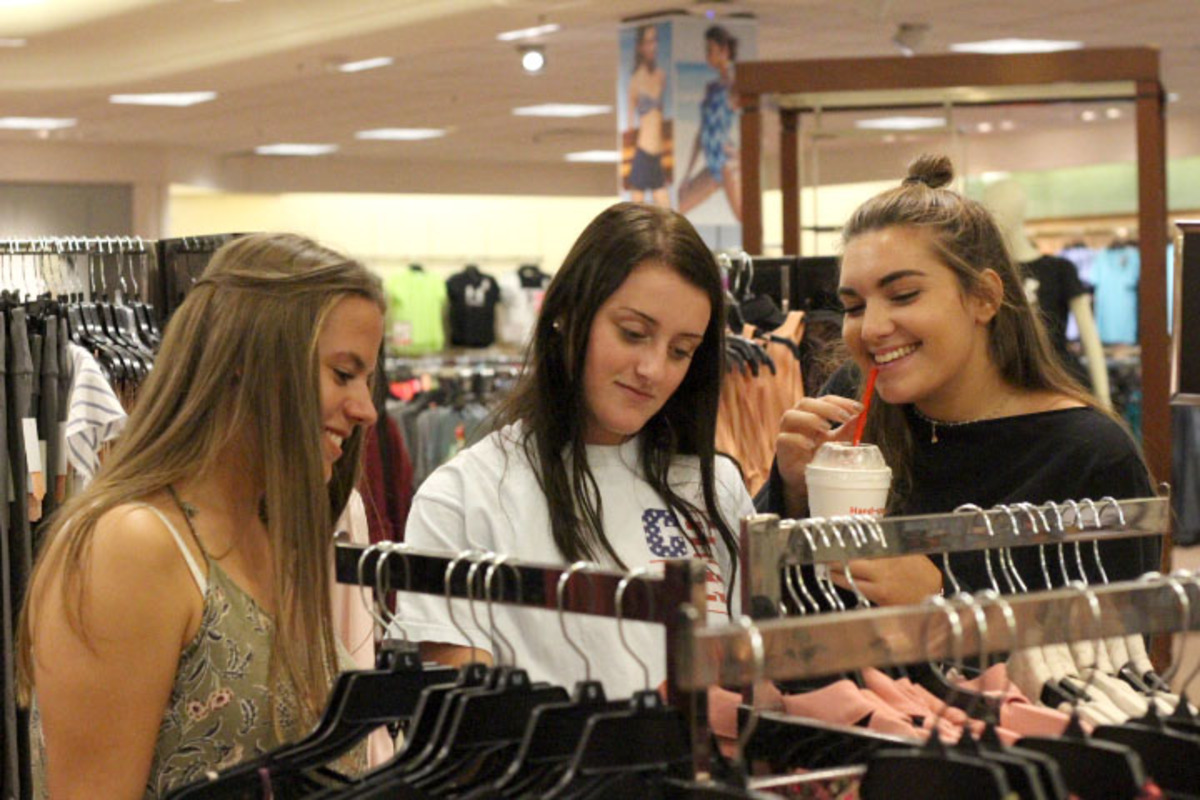 "Dress shopping was a little frustrating because you want to find the perfect dress, so the first time I went shopping I didn't find any that I liked," Kadel said.

After  finding the right outfit, which Kadel ended up finding at Macy's, wearing a mum and dressing up for the theme days, the only thing left was the homecoming dance itself. Students like to get ready with their friends and then go to a nice dinner before heading off to the dance. For Kadel and her friends they went to Gino's, an Italian restaurant, before the dance.
"I got ready with Benny at my house," Kadel said. "Then after that we went to an Italian restaurant for dinner."
This years homecoming theme was "Dancing in the Moonlight" and it was exactly that. Students enjoyed the night with friends dancing to the music, singing to the songs with their friends and enjoying the decorations that were set up by the student council.
"I think homecoming is a really cool event for high schools in America," Kadel said. "My friends and I danced and hung out together."