To Write or Not To Write
What is the Elegy Project: That 'Tis The Question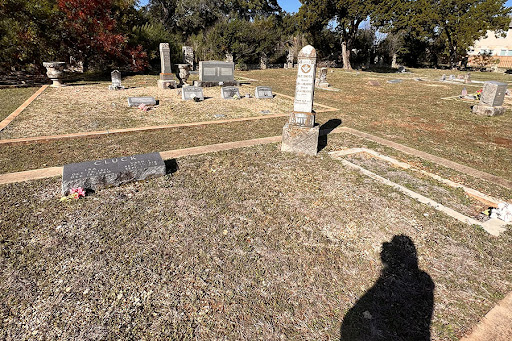 Visiting a graveyard to write an elegy is pretty atypical for an English assignment. However, English teacher Michelle Iskra assigns this project every year in late October or early November encouraging students to get out of their comfort zone and be creative with their writing. 
The elegy project is given to seniors in Iskra's AP English IV class. Students are required to visit a graveyard, pick a gravestone and write a poem, or elegy, about that grave. The minimum requirement is 20 lines and at least three poetic devices should be used throughout the poem. 
"The Elegy Project is an opportunity for students to visit a graveyard and locate a grave that they are attracted to for some reason," Iskra said. "The importance of that is to consider what poets in the past have found interesting about writing about death."
Writers in previous centuries have had a fascination with death, and some of the most famous epitaphs on gravestones have been taken from those elegies. Inspired by Thomas Gray's "Elegies Written in a Country Churchyard" and Edgar Lee Masters' "Spoon River Anthology," Iskra said she challenges her students to write from a different perspective. 
"We look at Thomas Gray and Edgar Lee Masters' pieces of writing which revolve around death and elegies," She said. "In death, everyone tells the truth. So those pieces are fascinating. And it's so odd for us to consider people after they've passed, especially people we don't know. The point of it is for students to have an opportunity to create something that is not academic. It's a personal growth situation. It is certainly honoring the dead."
The project leaves a lasting impression on previous students. Because of its sentimentality, the elegy assignment is quite memorable for many. Alumni Hailey Bowerman, who graduated in 2022, said the poem she wrote in her senior year had an impact on her.
"I write about two high school sweethearts who died together in a car accident," Bowerman said. "It was the most heartbreaking story as it really hit close to home, and I knew I needed to honor them in some way. It broke my heart, but it really made me appreciate life and the people I love around me, and it really opened my eyes to how precious life and love is. This project is important because it takes us out of our usual school comfort zone. Although initially, it made me feel uncomfortable, I'm so glad I got to experience the resting grounds of the two I wrote about as it made it feel more realistic and much more heart-wrenching."
Iskra has assigned this project to students for around 20 years. Apart from the few students who are not able to enter a graveyard due to religious or personal reasons, the assignment prods students into stepping out of their comfort zones, and not only does the project affect students, but also the community around us as well. 
"I've had students that have [met] ​​grieving parents of children who have died and older people who have gone to visit their loved ones and have encountered my students in the past," Iskra said. "Their stories are always lovely and unexpected. I think those people are surprised to find students in graveyards. And of course, you're young, you don't have a lot of experience with death, thank goodness, but when you start to consider the value of your life, once you've lived it, then the experience of encountering people who have lived their lives and their lives are over. What does that mean, to look back and consider what life is about? What is its measure?" 
Though the English IV class itself does not offer much opportunity for personal creative writing, Iskra wants to provide students with an opportunity to expand on their own abilities. 
"We do so much poetry [in AP English IV]. We talk about it so much," Iskra said. "I want to give my students an opportunity to write poetry and to really experience what it's like to be a poet, and then to have a subject such as death that is relevant to everyone."
Overall, the project may seem grim, but the outcome is entirely positive. Ranging from honoring the dead, involvement in the community, creative opportunity and leaving a mark on students every year. 
"I've had students who have written about exactly the same graves because they go to the same cemeteries and they're attracted, for different reasons, to the same graves year after year," Iskra said. "They all write different poems. They're all having different experiences. My hope is that having a taste of creativity might encourage students to write in other genres and that this experience leaves a lasting mark on their creative endeavors."