Trailer Hauls Home Fourth at Competition
Granted $10,200 by the district, juniors Zachary Cera and TJ Dudek, from the agricultural mechanics class, built a trailer that won fourth in the Houston Livestock and Agricultural Mechanics Show on March 17.
They began building in December after deciding that the trailer would be their big project. Dudek said how the project quickly became difficult.
"When we started, it was going together with ease," Dudek said. "But as we got all the big things done, all of the small nitpicky details slowed us down to almost a standstill. We had to stay and push through it."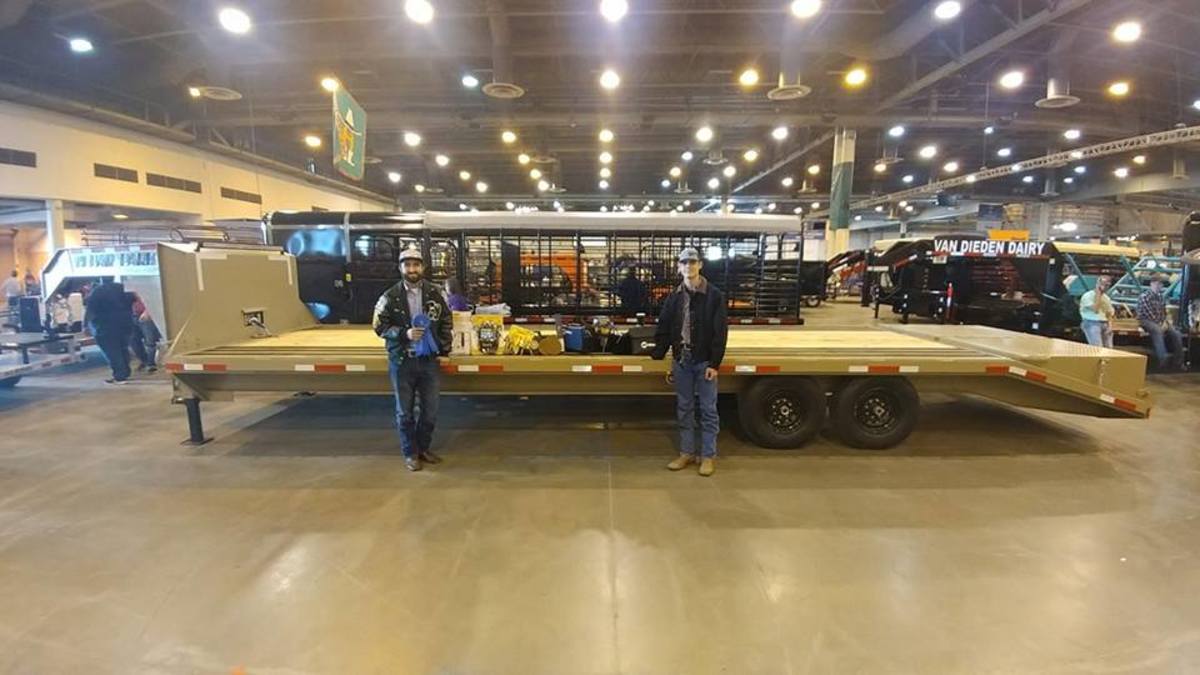 The trailer's completion was not a matter of class periods or early mornings, Cera said. During many school nights, they both stayed until 8 p.m working on the trailer.
After missing the San Antonio competition deadline in February, they worked their hardest to make it to the last competition of the year in Houston. Throughout spring break, Cera said that they worked two 20 hour days and three 15 plus hour days.
"On Thursday night and Friday morning we were working at three in the morning on the trailer," Cera said. "We took off at 4:30 a.m. that day, just an hour later, and made it to Houston on time."
Dudek said how it was incredible that they could manage to make it through the hard nights and come out with an award-winning product.
"We slowed it down and created everything we could, as well as we could," Dudek said. "We also knew every regulation on the trailer on 35 plus sleep-deprived hours."
This was the first time that Cedar Park placed in the competition. Cera said that although the cost of building materials may seem like a lot, their 30-foot gooseneck trailer competed against others that cost up to $40,000.
"I'm proud of what we did and what we could accomplish with what we had," Cera said. "We got it done in half the time of other teams, with half the people and half the money."