Muming up for an Austin-tatious homecoming
Update Sept. 20, 2015- Homecoming King Bronsen Chong and Homecoming Queen Jackie Farias. Photo by Macy Loyd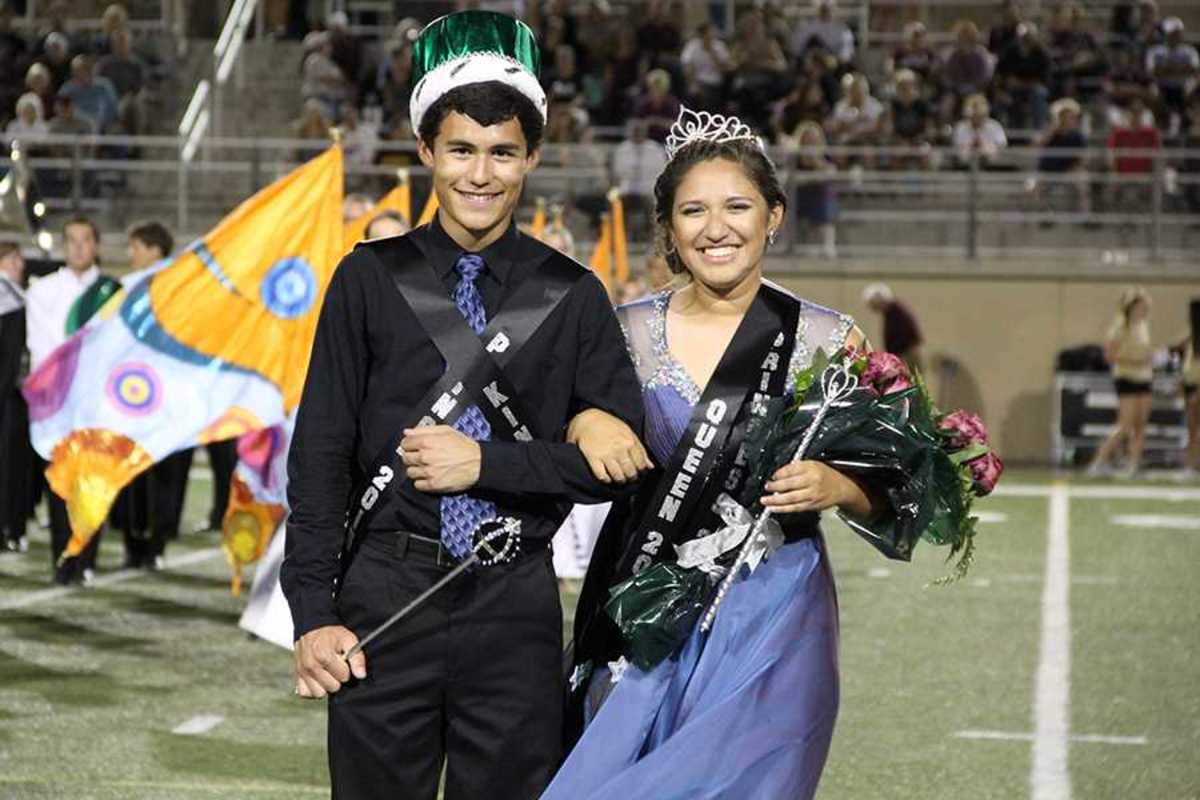 Homecoming season is thriving, students are back to school and ready to show off their school spirit with a full week of Spirit Days. The themes for the Homecoming week of Sept. 14-18 are:
Monday: Superhero Day
Tuesday: Twin Day
Wednesday: Texas Pride Day
Thursday: Sports Jersey Day
Friday: Mum & Garters Day
Each year, student council votes for the new and unique spirit days to keep the students's interest during Homecoming week. Student Body President Maria Tangerova helps come up with these ideas annually.
"Since the cheerleaders have such good picks [for the weekly spirit days], we wanted to do something different than them," Tangerova said. "So one day we all sat down together and decided which ones would fit the student body best to pump up the students for Homecoming."
Another way to get the students excited this year that was also voted on by student council, is the late night pep rally on Sept. 16 on the Cedar Park football field at 7 p.m.
"We wanted to make sure it was a community event," Tangerova said. "This way more people can go to it at night when they get off work. We wanted to make it bigger than just a school event."
The pep rally will also be ending with a bang as they showcase a fireworks display, which was made possible by the booster club.
The Homecoming football game will be played against Dripping Springs at Gupton Stadium at 7:30 p.m. on Sept. 18, with the King and Queen being announced at halftime.
The Homecoming dance will have an Austin-tatious theme and will be in the cafeteria from 8-11 p.m. Tickets will be sold during both lunches during the week of the Sept. 14-18 and are $10.
"This year we are trying to make the dance theme more appealing to all grades because it seems that there is a stigma for going if you aren't a freshman, but we want all students to want to go," sophomore class president Jessica Mick said. "It's going more casual, but you can still dress up nicely if you want. And the tickets are cheaper this year, so if people don't want to stay the whole night, it's not as big of a deal to come for a little while."