500 Waited Days, 51 Minutes, 17 Songs, 11 Artists, One Album: 'Hollywood's Bleeding'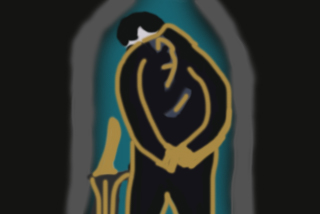 Over 1,000 days after Post Malone's first album, his third album, "Hollywood's Bleeding," was released on Sept. 5.
One of the biggest things to notice about this album is the list of features. Typically, artists will post teasers about albums soon to be released, from featured artists to tracklists. And a few nights before the release, Post Malone posted a picture on Instagram, depicting all of the different artists that were going to be featured. That list included Future and Halsey, Meek Mill and Lil Baby, Travis Scott, SZA and Young Thug. This list of featured artists contains some of the most dynamic combinations. A few of the biggest rappers in the game, such as DaBaby and Swae Lee, made their appearance on the album, as well as music legend, Ozzy Ozbourne, who collaborated with Travis Scott on a song called "Take What You Want."
The songs on this album are complete bangers, top to bottom. The album opens with a song called "Hollywood's Bleeding," as Post shows his range in tempo and lyrics. The song itself has a really cool initial beat, which is then followed by an even better one… in the same song. Following the opening track, comes "Saint-Tropez," a throwback to Post Malone's old rap self. It shows that Post Malone still has the same talent that sent his first album into infamy. The first song collaboration is with DaBaby in "Enemies." A few more singles pass by, and then "Circles" makes its second appearance in the music world. "Circles" was a song that Post Malone released on Aug. 30, as a way for fans to get excited for the full album that was to come. After this, Post Malone lines up his biggest songs; "Die For Me," with Future and Halsey, "On The Road," with Meek Mill and Lil Baby and "Take What You Want," with Ozzy Ozbourne and Travis Scott. These songs have the most streams to date, due to the height of interest in the featured artists by people outside of the Post Malone world. Each of the songs showcases a different feel and a different mood, and each and every song does it very well.
A few more songs pass, as Post Malone reintroduces some past tracks on this album. He included "Sunflower," with Swae Lee, from the "Spider-Man: Into The Spider-Verse" official soundtrack, along with "Goodbyes," featuring Young Thug, and finally, one of his biggest singles to date, "Wow."
Post Malone continues to impress the world with his music capabilities, and by making his fans wait 500 days in between albums, he gives himself plenty of time to make his singles and albums the best that they can possibly be.
If the trend continues, Post Malone's fourth album will be released in January of 2021. Until then, his third album will keep its listener on their ears, per se, as Post Malone never fails to impress.