Dogtober in The Domain
Dogtober in the Domain
"Dogtober" took over the north side of The Domain in Austin on Oct. 15 this year. It's an event where dogs and their owners gather in The Domain to celebrate their four-legged friends with a day of activities and fun. There were dogs everywhere, with bright paw print bandannas or dressed in little outfits. It was beautiful.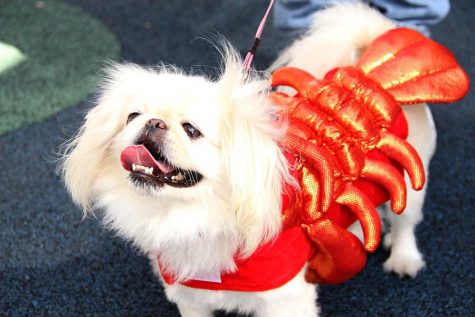 Of course, the purpose of the event was more than just to parade around cute canines (though there was a parade for any dogs and owners who wanted to show off their outfits). There were many dog rescues and other pet-based organizations showing at the festival.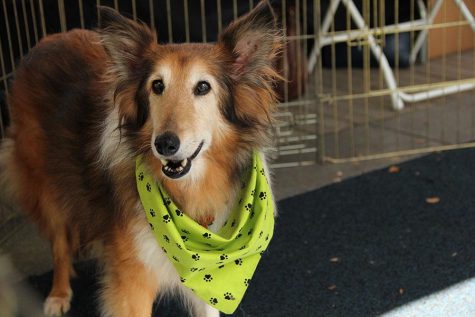 There were also a few organizations who trained therapy dogs, such as Divine Canines, and Therapy Pet Pals of Texas. They were spreading the word about what they did and how people could help, and they even brought along a few sweet pooches who were dog tired by the end of the event.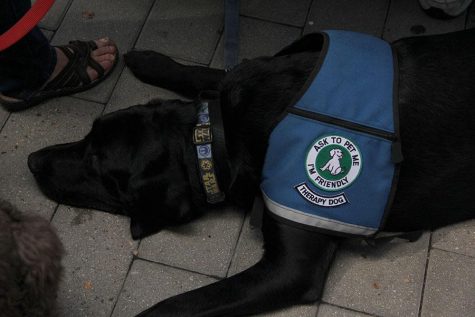 There were also many activities throughout the day, the largest of which was the DogtoberTROT which was a 1k walk for people and their four-legged friends. Sign in was at 8 a.m., and the walk began at 9. Each team (one human, one dog) had to pay a registration fee of $30 and all proceeds were donated to the rescue organizations. All entrants to the walk were given a Dogtober t-shirt and were given a raffle ticket as well as access to the trot.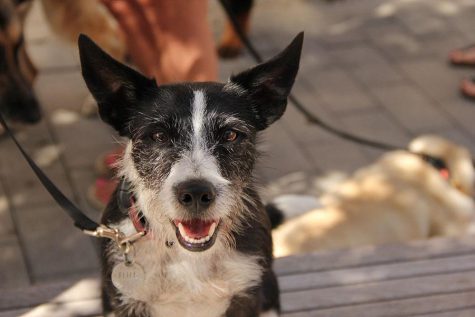 Throughout the day, there were demonstrations on the iPics lawn, which were situated right in the middle of the area being used for the festival. The shows varied from Doga (yoga+dogs, presented by Austin Doga) to the Weiner Dog Races (presented by Central Texas Dachshund Rescue), to a demonstration of the K-9 Unit attack dogs by the Austin Police Department.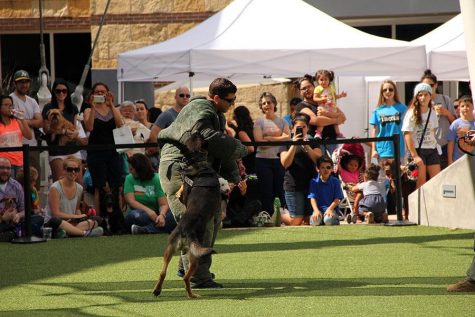 All in all, the event was very entertaining and inclusive. All dogs, from the tiniest Chihuahua to the largest Great Dane, were welcome. Owners were encouraged to use caution, as some dogs can get anxiety in social situation, but I only witnessed one event of a dog snapping at another- and they both come out of it fine. It was amazing to see all the dogs relaxing and having a good time together while their owners talked and socialized alongside them.
Arguably, the costume contest was the most adorable part of the event. There were dogs everywhere dressed up in costumes, and reveling in the attention they received due to them.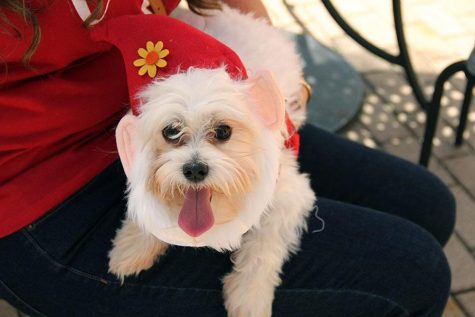 I hope to next year take my own dog, Cookie, and participate in the DogtoberTROT and costume contest, but for now she'll enjoy the bandanna I got for her this year.