Snowmageddon Survival Guide
A Guide to Learn, Prepare For "Winter" Weather in Texas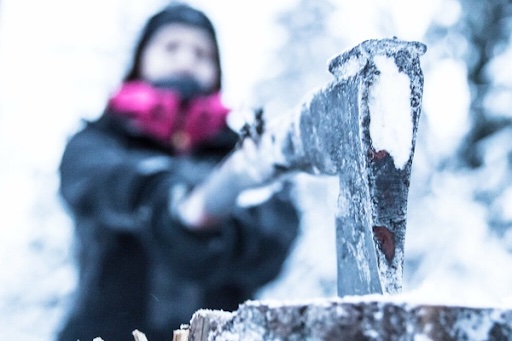 With the approaching year of 2022 comes the coldest months of the winter, and with that, the new dreaded fear of electrical, heat and water loss. Last year, for the first time in recent Texas history, the population experienced the worst and most costly winter weather disaster. According to the National Weather Service and the National Oceanic and Atmospheric Administration recorded temperatures dropped as low as 15 degrees fahrenheit with damages even surpassing the devastating records of Hurricane Harvey in 2017.
Last year's winter crisis was a huge shock to all of Texas. We learned as a state that our power grid was, and still is not, up to par, and according to the Texas Tribune over 111 people died last winter, most due to hypothermia and carbon monoxide poisoning. Lack of knowledge about winter weather and supplies was an enormous cost to lives, but this year, we should not have to dread the winter, because now we know how to prepare. 
I'd like to start off with the most important factor of survival: heat. If you are stuck in thirty and below temperatures, your body is susceptible to hypothermia, which can set in between one to two hours after being exposed and can be fatal between two to six hours. It is vitally important that you are prepared to combat the freezing temperatures, and here is how:  
Generators, either a whole house or small one, is a sure-fire way to refrain from losing total power and heat this winter. However, knowing how expensive they can be, it is not the most ideal source for some families. If you are lucky enough to have a fireplace in your house, start stocking up on firewood. The use of either self chopped or store bought wood will keep the entire house warm, just make sure to maintain the proper fireplace care to ensure safe operation.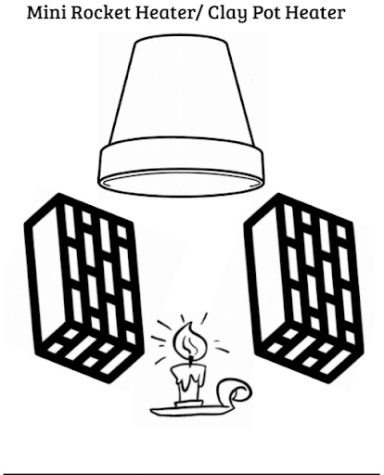 The old, but not outgrown, creation of the mini rocket stove, or clay pot heater, is a great way to provide heat for small spaces. It contains four easy to obtain objects: two bricks, one candle and one terracotta pot. Simply place it on an even surface, crowd around it, and you have heat. If you are more modern and do not wish to partake in the other Bear Grylls like tactics, buy either a propane or battery powered space heater. Make sure to take precautions with both clay and propane heater as it may lead to carbon monoxide poisoning. 
 This might be the most simple task yet, but could be the difference between life and death. Stock up on blankets: weighted, throw, down and anything with weight that will cover you and keep you warm. Temperature regulated sleeping or mummy bags are a fantastic option as well because they lock in body heat, which keeps  you warm. Hot Hands and hot water bottles are another great and simple way to stay warm this winter, and even though they are a short term fix to cold temperatures, they are very effective. Both items can be found at most sporting goods stores and should not be overlooked when preparing for the cold. 
The next most important step in preparing for this winter is food and water. In these circumstances, remember the rule of three. An untrained human being can last three minutes without air, three days without water and three weeks without food. When you stock up, take into consideration how many people live in your house and prepare enough water and meals for each person. Do with that as you will and prepare according to necessity. 
Also, stock up on as many canned foods and non-perishables as possible. Look to the foods full of proteins and fibers, as they will be the most helpful in a dire time. Dehydrated foods such as noodles, rice and beans are also an option if you have access to water. 
 As far as collecting water goes, gathering tap water in used milk or juice jugs will provide for bathing, dishes, toilet and animal water. Filtered or bottled water can be gathered for human consumption and brushing teeth. Two gallons of water per person and three meals per person a day is a good basis to go off. It is important to remember to add or subtract any supplies depending on what you are consuming or the amount of exertion that might take place. 
The last, but definitely not least step in preparation is making sure you have enough batteries for flashlights, lanterns, portable phone chargers and other necessary electronics. Getting caught in the dark without a light is not life threatening, but it is not fun either. Having battery power for your phone is not a necessity when compared to other things, but if there is an emergency and you need to call someone, you do not want to find out your phone is dead. 
Along with the arrangements of heat, food and water, do not overlook the necessity of self care. Your mental health is just as important as your physical health. Do not forget to prepare activities that will keep your mind busy and de-stressed. Take these steps into consideration, find out what will be best for your family this upcoming winter, apply it and stay safe.