CPFB Falls in Playoffs to Conclude 2018 Season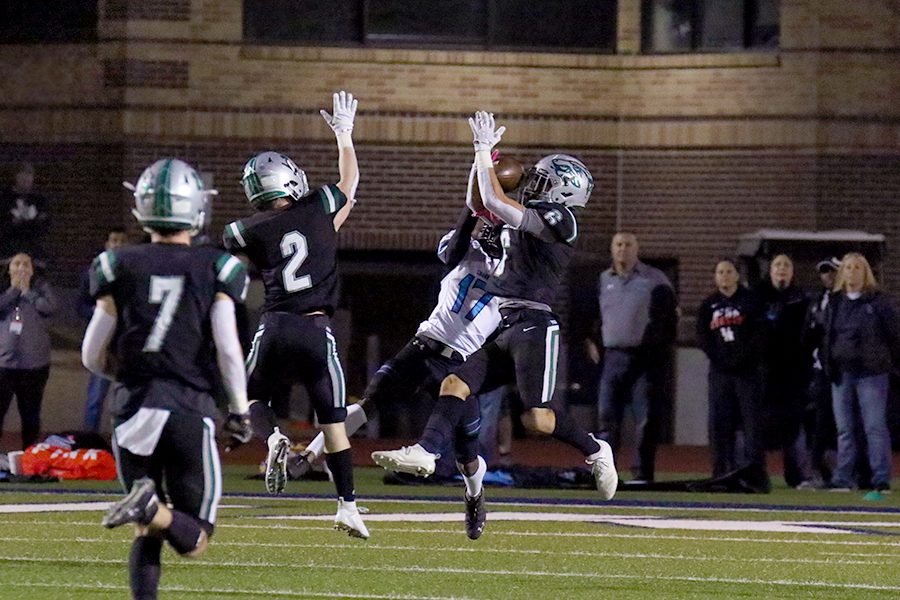 The Timberwolves took on the unbeaten Shadow Creek Sharks on Friday, Nov. 23 in College Station. It was a game of up and downs for both teams, but the Sharks ultimately came away with a 21-14 win.
Junior safety Tammer Alzer was a bright spot in this game, intercepting two passes off of senior Shadow Creek QB Jamarian George.
"The [interceptions] were planned throughout the film we watched from them," Alzer said. "We knew the quarterback's tendencies and the coaches put me in a position to make a play."
Junior OL Luke Benavides said that he felt the picks changed the momentum of the game, and that the defense fought hard throughout the whole game.
"Overall, we didn't play well enough," Benavides said. "The defense kept us in the game for the first half. It was a tough game and a hard-fought battle."
This loss ended Cedar Park's season and the T-Wolves finished with an 8-4 overall record. Junior RB Jonathan Stockwell said that he thinks that the team has improved throughout the year.
"[I want to give a] shout out to all the seniors for being great leaders and for teaching all of us younger players to lead and become better players throughout our first varsity season," Stockwell said. "We just have to start the grind now and get bigger and faster. 'Always earned, never given.'"
"
We just have to start the grind now and get bigger and faster. 'Always earned, never given.'"
— Jonathan Stockwell
For the seniors, the loss meant that it was their final time playing in a Timberwolves uniform. Senior WR Carson Neel said that he believes the season went well given the amount of injuries that the team had to face.
"Overall I feel we did a good job of overcoming those [types of] obstacles and playing as a team," Neel said. "It definitely didn't end like we wanted, but I know they'll be back next year. It was definitely tough playing my last football game, but I have created friendships for life."
About the Contributor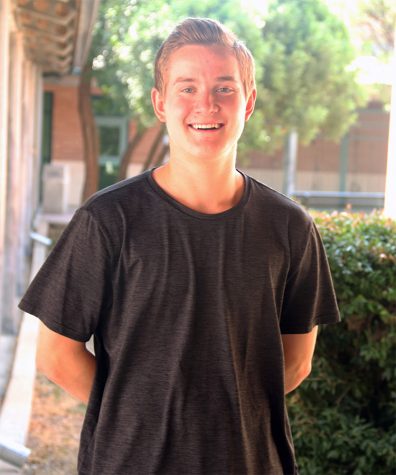 Justin Ballou, Reporter
Justin is a senior and third-year sports reporter on the Wolfpack Staff. Next year, he will be a converged broadcast media major at the University of North Texas. He hopes to start his career with the Cowboys or another sports team in the DFW area. Justin is from Cleveland and is a Browns fan for life.