New Team, New Tactics
After Rocky Start, Baseball Team Looks Forward to 2019 Season
Hang on for a minute...we're trying to find some more stories you might like.
As the winter sports come to a close, one sport begins its 2019 journey: baseball.
With a younger team and the addition of new coach Chris Staton, the baseball team is ready to begin the new season and make another run in playoffs.
"This year, we're a pretty young team, I would say," senior outfielder Ean Hagy said. "We've been working pretty hard and I think this year is going to be a good year."
After taking a run in playoffs last year, the team is changing the way they practice and their mindset going into the year. These new tactics have been made possible with the new addition of Staton, according to senior pitcher Sam Householder.
"He's really helped out the entire program," Householder said. "He gives new insight on pitching and catching, and helps out in the weight room. [He has] helped us get stronger throughout the whole offseason."
Staton, who started in the fall of 2018, has the team focus on the strength and conditioning aspect of the game to help them throughout the year, according to senior catcher Jason Malmquist. Aside from the physical help Staton has brought to the plate, the players are also going into the season with a different mindset than before in order to help them make a run in playoffs again this season, Malmquist said.
"This year, I'm trying to come into the mindset with, 'it's not given to us'," Malmquist said. "We have to work to win games and I think with this team, we can do that."
For the team, it's not just about winning games. Malmquist said that what is most important is getting out on the field and playing with his teammates.
"I feel like this year, we have got new dirt on the infield and we're ready to go," Malmquist said. "I'm looking forward to getting out on the field and playing with all of my brothers, hopefully getting some wins in the process."
District games start March 13, where the team will face Glenn. For the season schedule, click here.
"We're always going to have that goal of winning State, but I think this year, we're going to finish what we started," Hagy said. "We're not going to take time off, we're just going to keep grinding the whole season."
About the Writer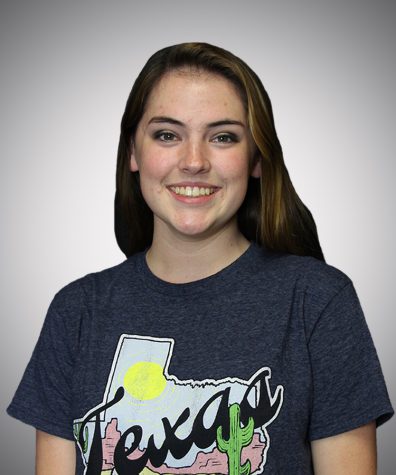 Addy Bates, Reporter
Addy Bates is a junior and a first year staff member. In addition to being a reporter for the Wolfpack, she also is apart of the Wolfcast Staff and is captain of the Cedar Park Bowling Team. She enjoys writing about sports and entertainment. As an avid sports fan, she enjoys attending Astros games and keeping stats for the Cedar Park Baseball Team. She plans on bowling in college and plans on majoring in journalism, sports journalism, or broadcast journalism.