Ready to Rumble?
Pandemic Changes Wrestling Season
Close contact. Throwing and takedowns. Grappling holds. These actions are all characteristic of wrestling as a sport. Amid a global pandemic that encourages social distancing, it might seem nearly impossible to execute a typical wrestling match; however, coach Andrew Peterson said he has found ways to amend wrestling practices to ensure the safety of his wrestlers. 
One of the biggest changes in wrestling this year has been transitioning from team practices to individual preparation, according to Peterson. When wrestlers train in person, they are expected to gather in groups of four and maintain a safe distance from other wrestlers. When engaging in contact wrestling, they are not required to wear masks.
Senior Gage Foulds said he believes the new protocols for wrestling practice are efficient. 
"We've been practicing in very small groups so that if anything happens, we can easily contain the problem and protect everyone else in the wrestling room," Foulds said. 
This season, Peterson said he communicated with the District, UIL and National Federation to ensure the new wrestling protocols align with the CDC guidelines to keep the wrestlers safe as they compete. Now the season got moved from November to March, which shortened the season from there and a half months to five weeks. 
"I have shortened practice and changed how we drill during practice," Peterson said. "We looked at not practicing on Fridays to increase rest for the athletes."
Wrestling is known as a partner sport, therefore sophomore Erika Peterson struggled to practice without a partner, but she felt like it allowed her to improve her craft. She also feels that it gives her a chance to work on her stances that don't involve a partner. 
"I like how wrestling gives a team aspect," Erika said. "When you wrestle, you are all alone. Your wins are all yours, there are no teammates you can count on or hide behind when you are on the mat alone."
Despite COVID-19 disrupting the normal routine for the wrestling team, Coach Peterson said their goal to qualify all weight classes in both the boys' and girls' division for the state competition remains the same. 
"Are we capable of all these?" Peterson said. "If you don't put it on the table, one thing is for sure, you definitely won't make a run at it."
About the Writer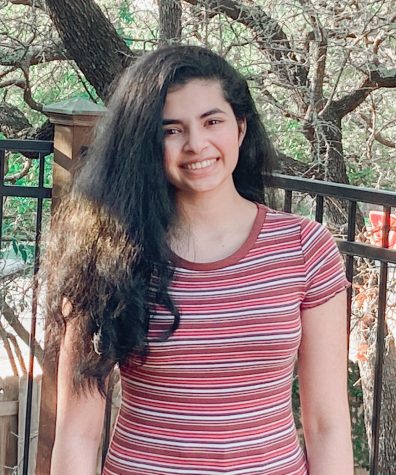 Rachana Kommineni, Reporter
Rachana is a junior and first year reporter. Inside of school, she's involved in DECA, WISE, Spanish Club and theater. Outside of school she also participates in theater and dance. Weaving and trying new things from YouTube, is what she does in her spare time. She enjoys writing feature stories because she gets to learn more about people and learn new things about them. She hopes to attend Seattle University to major in communications or journalism. Some facts about her include: she loves skittles and Mike and Ike, she injures herself on a daily basis over things which people shouldn't get injured over and she loves to listen to pop music.