They can feel chilly air as it wafts into the gym, faint yet still present. The choir of shoes squeaking on the court is like music to their ears and the rough feeling of the ball is unmistakable to their hands. Reminders flow through their heads as they dribble down the court. Pivot, don't run, control your elbows, and most importantly, no matter what, take the shot. 
With Fall League and scrimmages winding down, both the boys and girls basketball teams are beginning preparations for their first games of the season. The boys officially begin their season on Nov. 14 against Westwood, while the Lady Timberwolves will visit Austin High on Nov. 3. After a first round playoff loss last season to Wagner, following back to back state titles in 2021 and 2022, the girls basketball team is looking to make a deeper run in the playoffs this year. 
"We played a team that ended up going to the state tournament, so they were really good," senior guard Avery Allmer said. "But, the goal [for myself] this year is just to have a good time with my teammates and for us to grow as a team. This year, we have a lot of girls on varsity, so one of my goals is just to have a good time my senior year since I am not playing in college."

The girls basketball team has a new head coach this year, Kami Williamson. Williamson has served as an assistant coach to the team for six years before the promotion, which Allmer has said has helped the team through the transition of coaches.
"[The coaching] has been pretty consistent to last year," Allmer said. "We've been doing a lot of the same stuff, and we're all pretty comfortable with her, so it's not like she's come in and done a 180 to everything. We love her and we all have faith and are trusting the process, we are just anxious to see how it's going to be at our first game."
Junior guard/forward Mariah Davis said she hopes she can welcome the underclassmen into the basketball community and enjoy playing with the program as a now upperclassmen leader. 
"We have five new underclassmen on varsity this year," Davis said. "So hopefully we can learn how to play together so we can play well next year as well."

After going 8-6 in district last year, Allmer said the team is looking to beat a fellow LISD school who beat the Lady Timberwolves twice last year, both by a fewer than 10 point margin.

"I'm excited to play Glenn this year," Allmer said. "They beat us both times last year, so I think we're all just kind of excited to play them again because they're very good. They have a new coach this year too, so we're all just kind of nervous. But, if we could beat them it would be very affirming to ourselves and show us that we have a chance to be really good this year." 
Finishing with a 7-8 district record last season, the varsity boys basketball team just missed the playoffs. They tied for fourth in district, ultimately losing out the last playoff spot to Liberty Hill in the last game of the season. 
"[This season] I hope we end up having a good chance at playoffs," junior shooting guard Christian Faulkner said. "I [also] hope we end up in the top four by the end of district play. Our team chemistry has gone up way more. The team chemistry last year with the seniors was great, but it has improved a lot this year."
The team worked on their chemistry and bond throughout the summer with open gym sessions.
"Majority of it was for fun," senior shooting guard Carson Penland said. "But, with open gym, everyone would come together and hang out and get closer, which allowed us to [build] up a brotherhood [with each other]."
As a senior leader on the team,  point guard Drew O'Connor, said he is looking forward to his role.
"It feels good to be a leader," O'Connor said. "I think it's fun because I just like helping others on the team with stuff. [Also], with it being my senior year, [I can] play with less pressure since it's my last year, and playing with a lot of my friends is fun too." 
As for the girls, Allmer said she hopes to leave the athletic program as a whole with a changed environment for the underclassmen. 
"I want to leave the impression that everybody is welcome here," Allmer said. "Not just if you're good, you can learn and get better, but also understand that not everyone is the best. [Players] should be understanding of that and give them a chance to get better. I just want them to know that if you work hard, you'll be okay and you can do it. I just want everybody to feel that even if they are freshmen, they can still talk to [the upperclassmen], I don't want to leave an environment that's a one pack mindset, I want it to be like a whole actual family thing."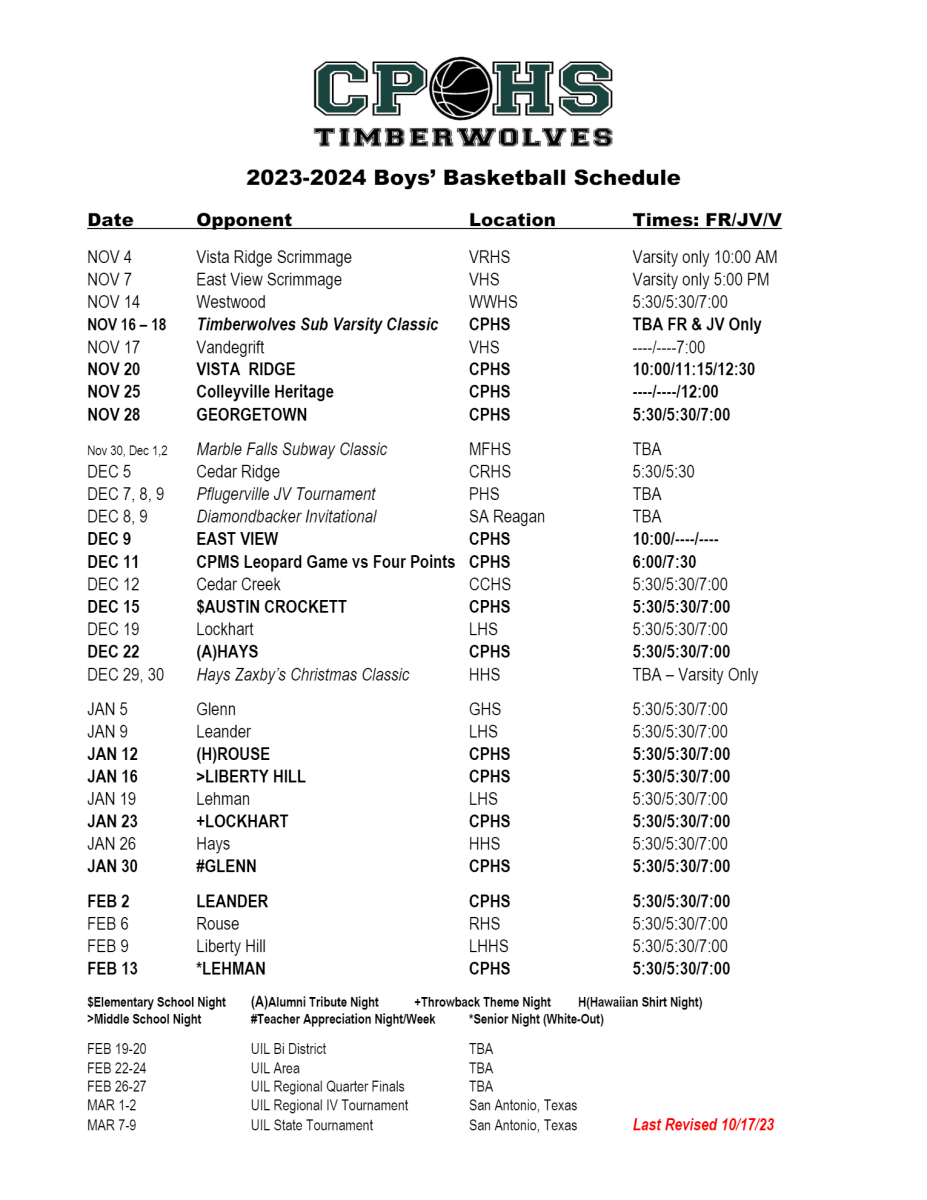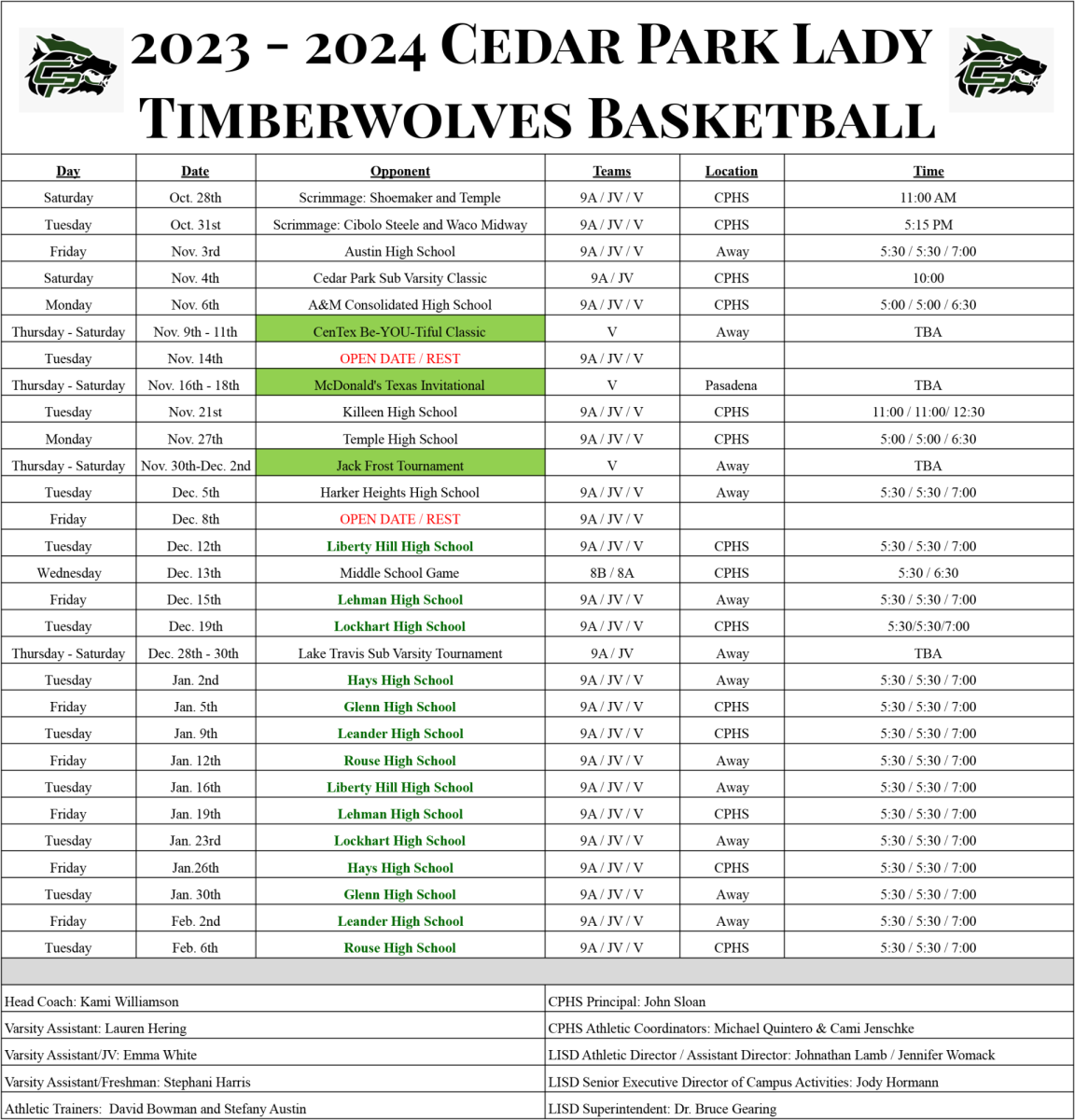 Story continues below advertisement