A Note-able Performer
Caden Teliha Makes All-State with the TMEA Texas Choir For Fourth Year in a Row
Before going on stage, the singers take deep breaths and mentally prepare themselves to give the performance their all. 
For senior Caden Taliha, this performance is far from his first. A seasoned performer, Taliha has performed in front of audiences in places spanning from Texas and all the way to Switzerland. In addition, he is a member of both the Varsity Choir and Pitch Black. 
This year, he made history as the first student in LISD to make All-State with the TMEA Texas Choir for four years in a row. Lisa Holt, the head music director, said she  wasn't surprised when Taliha made All-State.
"[Taliha] is more than talented; he's driven," Holt said. "His passion for choral music, vocal performance, and even barbershop has made him a uniquely gifted musician in many ways."
While it's already a notable accomplishment for Caliha to make it to All-State during his freshman year, according to Holt making it that far every year since and breaking records should be acknowledged. 
"It is incredibly rare for a student to make all-state as a freshman, however, given the nature of the competition and level of competition, only a handful of students have ever made an All-State Ensemble all four years of high school in the State's history," Holt said. "To have the first not only from CPHS but Leander ISD is an accomplishment that deserves top recognition."
Taliha said his passion for music started in middle school after joining the school's choir and musical productions. Though Taliha has a passion for music, he said the environment of choir has kept him engaged for years. 
"I love everything about choir, but if I had to pick only one aspect from it, it would definitely be a community," he said.  "I've made so many long lasting and wonderful friendships in choir and the motivation everyone has for our music is so inspiring."
Taliha said he was always set on earning a spot in the varsity choir because he said he loved the complexity of their musical selections. 
"I just really loved singing with the upperclassmen and the harder music," Taliha said. "I absolutely love a song with a deep story weaved into it as discovering that story and learning to sing the song in such a way that we as a choir dig out all of its details."
Taliha is currently preparing to go to the NATS national competition for his third time. 
"I have participated in NATS three times, which is a national singing competition, and placed first in both the local and tri-state levels, so now I'm moving to nationals which is very exciting," Taliha said. 
When reflecting on his choral accomplishments, Taliha said he is grateful for his choir teachers for their support. 
"I'm so, so thankful for Ms. Holt, Ms. Winchester, Ms. Malone, and Mr. Torres for all of their incredible help. If it weren't for them, I wouldn't have ever made it this far."
About the Writer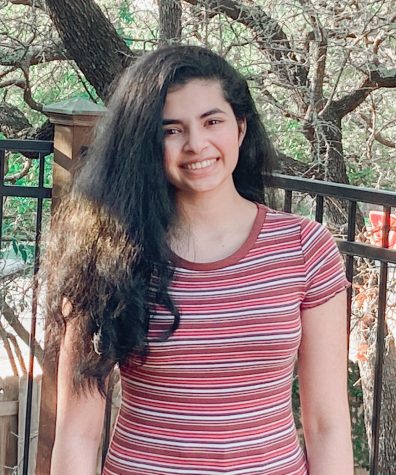 Rachana Kommineni, Reporter
Rachana is a junior and first year reporter. Inside of school, she's involved in DECA, WISE, Spanish Club and theater. Outside of school she also participates in theater and dance. Weaving and trying new things from YouTube, is what she does in her spare time. She enjoys writing feature stories because she gets to learn more about people and learn new things about them. She hopes to attend Seattle University to major in communications or journalism. Some facts about her include: she loves skittles and Mike and Ike, she injures herself on a daily basis over things which people shouldn't get injured over and she loves to listen to pop music.