Agricultural Academia
FFA Senior Discusses Experience, Future Plans
Between taking care of her animals, running meetings and competing in virtual competitions, senior Skye Lindholm has had her hands full as the president of Future Farmer of America (FFA). Lindholm has dedicated much of her time inside and outside of school to FFA even throughout new regulations this year.
Lindholm joined FFA during her freshman year. Throughout the past four years, she has raised animals, such as pigs and lambs, and participated and placed in multiple competitions, including the Austin Livestock Show, where she placed 10th in her class. Despite the challenges this year, Lindholm said that there were still moments that she enjoyed.
"My favorite part of the year was when I won senior showmanship at the Williamson County Livestock show," Lindholm said. "It was a huge accomplishment and honor."
Besides technological challenges due to the shift to virtual competitions and learning, Lindholm said that this year was especially difficult to recruit new members since many students opted to stay virtual for school. Similarly, COVID-19 prevented the organization from attending in-person contests. 
"Most of our contests were online, which makes it harder for me since I'm terrible with technology," Lindholm said. "Before COVID-19, contests were so much fun. We got to go to other schools and cities and to meet other people from other FFA chapters."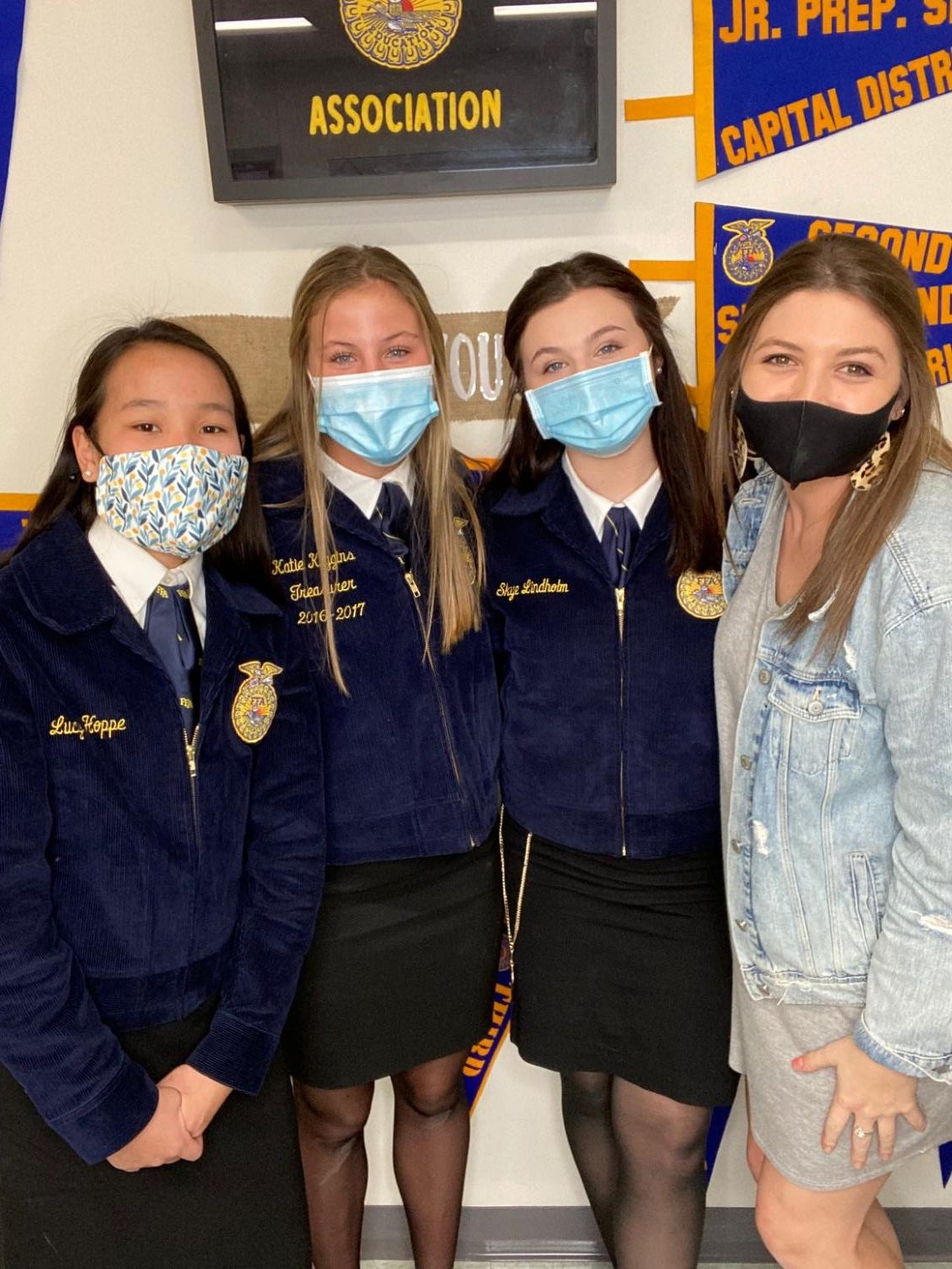 Despite changes to competitions, Lindholm was still able to compete in public relations, chapter conducting and floriculture and said that she enjoyed competing alongside her fellow FFA members. 
"Public relations was my favorite just because I had a lot of fun with the script and the team I had was awesome," Lindholm said. "It was my first year competing this year and we ended up going to State." 
For the first few years of college, Lindholm said that she plans on attending community college in order to take her basic courses. After that, she plans on going to Tarleton State University to study business and agricultural education. 
"Being a member of FFA has taught me how to be a responsible, contributing member of society," Lindholm said. "During my time in FFA, I was fortunate enough to be under our advisors who helped me grow and [become] better as a person."