Artist in the Spotlight
Photography Student's Work Featured in Art Show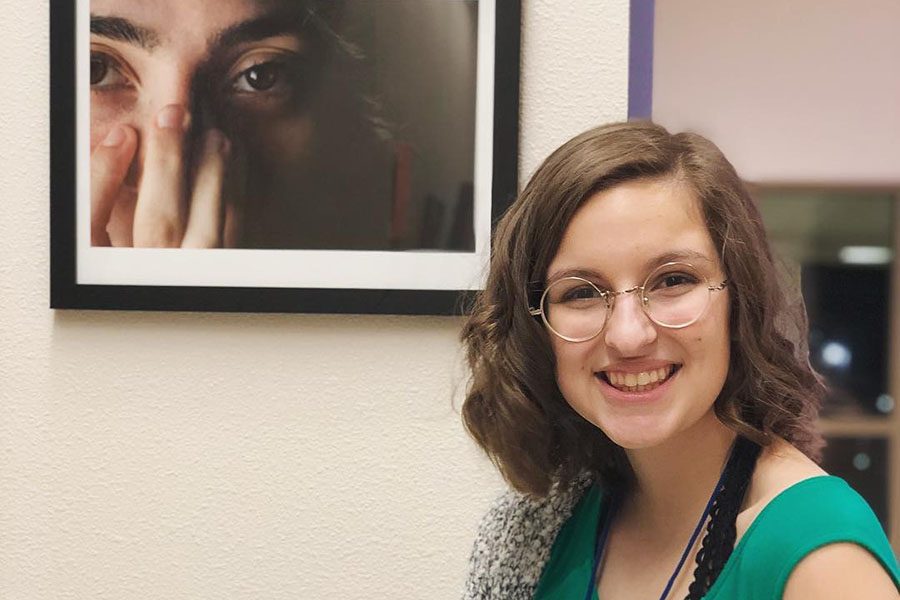 Every year Round Rock Arts puts on a function called Re[Imagine] in which artists from all over the country submit pieces to judged and possibly selected to be in the Re[Imagine] exhibit. This year, junior Sydney Deen's photography piece, "78Shade," was featured.
"I submitted four pieces, not at all expecting to make it and heard back about a month later," Deen said. "[I received] a list of the selected works, and one of my pieces, "78Shade," landed a spot in the show. I felt like I was floating. I got that giddy feeling and immediately ran out of my room to tell my dad."
The show itself included pieces from artists both in the Austin area and from other states like California, Utah and Nevada. Deen said that she was not expecting such a wide range of professionally done pieces, which made the fact that one of hers was accepted all the more special.
"The reception was insane for me because I went expecting amateur and student artists [and] I met professional critics and full-time artists," Deen said. "My piece was hung up 20 feet from another piece selling for $5,000. This was a real art show."
Deen said that over time she has gotten better at her art, but being one of the youngest artists accepted into this show has given her a new sense of professionalism.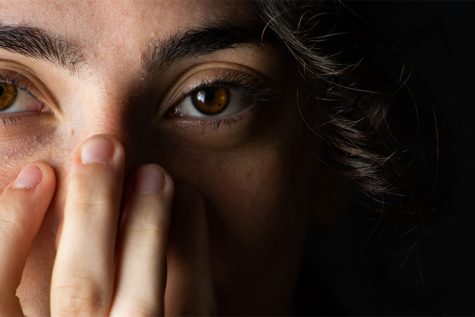 "What I love about '78Shade' is that it really shows how far I've come," Deen said. "The moment I uploaded it for the first time, it stood out to me as something I would see done by a real photographer."
Even though Deen has found new confidence in her work, she said that during the show itself, she didn't completely feel like she belonged.
"I almost felt like a fraud, like I'm not good enough to be shown with the rest of them," Deen said. "I was constantly reminding myself that I earned my spot in the show, but it's still so surreal to think that those full-time, professional artists are now my peers."
Deen's piece is being shown at the Re[Imagine] exhibit from March 17 to April 6 at Texas State University's Round Rock campus.
"Future wise, I'm definitely going to continue submitting into shows and contests, but I think I would like to take a break for a little while," Deen said. "This show was really great for me to speak with critics and artists, which is going to help me develop my technique. I started to see my work as not that of a child playing with equipment they didn't understand, but that of a capable student who is proficient with a camera."
About the Contributor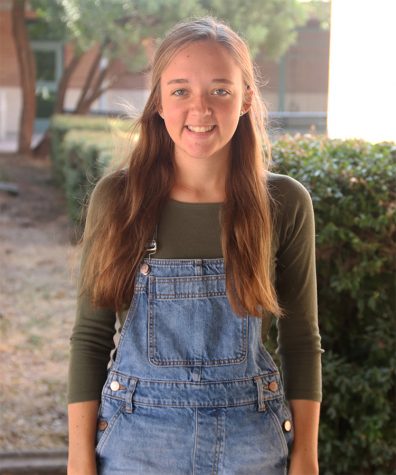 Kaley Johnson, Reporter
Kaley is a senior and this is her second year as a reporter on The Wolfpack staff. She is also a part of the varsity tennis team. She enjoys writing opinion pieces as well as the concerns and interests of the students. She plans to study English or creative writing at UNT or LSU with a minor in either psychology or theater. In her free time, she enjoys stories in any way including watching, reading and writing. She also enjoys music, fashion, food and coffee.