Chalk and Jump Ropes and Painting, Oh My!
PACK Organizes Courtyard PACKtivity to Destress, Have Fun After PSAT
After four long hours of PSAT and Senior Summit, students flooded into the courtyard today at 3:05 p.m. for this year's first PACKtivity. There was chalk, hula-hooping, three-legged races, jump roping and pumpkin painting, all of which was set up by PACK, a club with hopes of bringing the student body closer together. 
For most of the 45 minute event, freshman Arya Yazdi was hanging around the jump rope station. While two students held the ends of the long rope, Yazdi and about five others rushed in to all jump at once. He said that although he had not met most of those jumping with him, they were still able to have a fun time.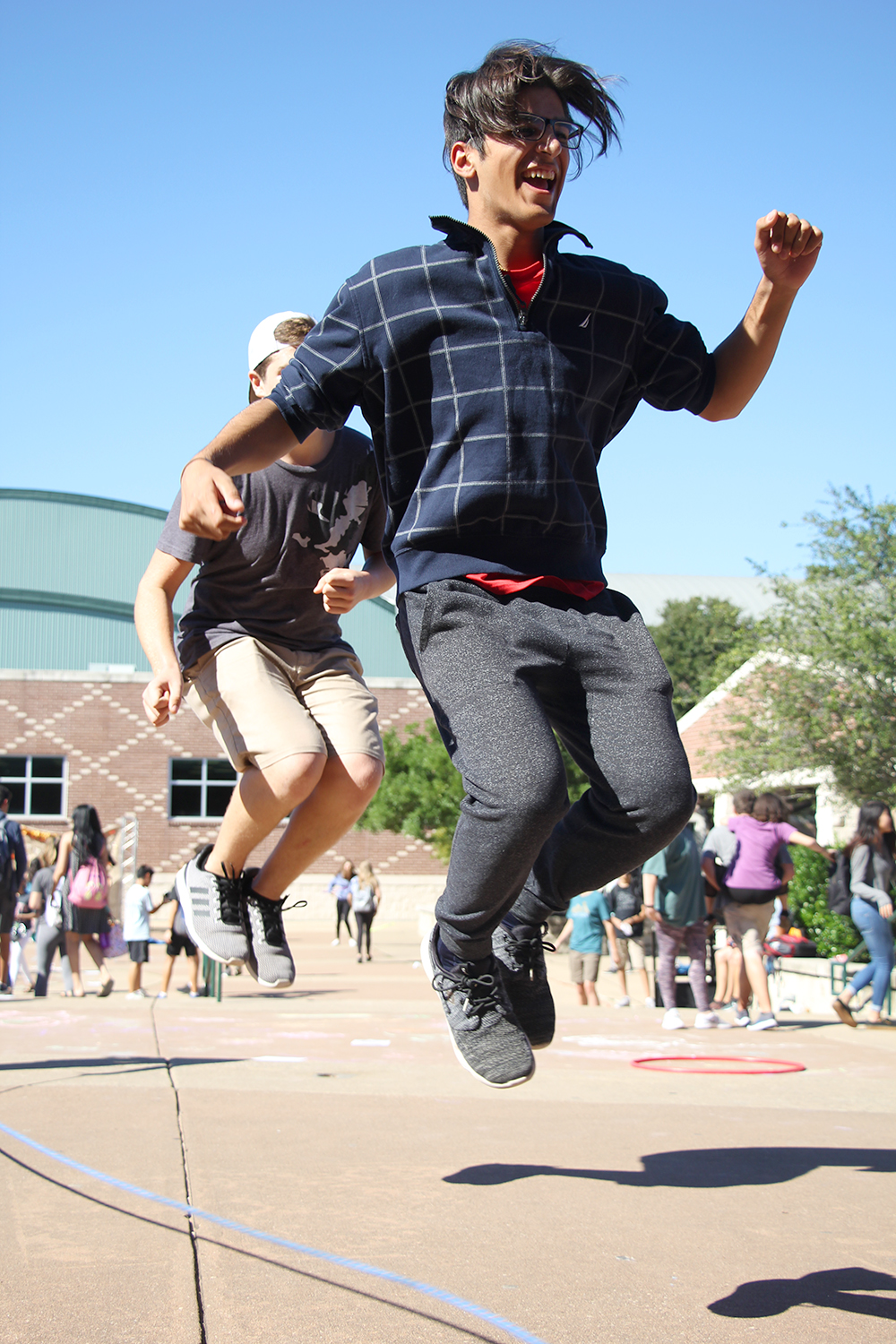 "Everyone was going together, no one knew anybody," Yazdi said. "We were just hyping each other up and urging each other to keep going."
Sophomore Stephani Gonzalez drew on the pavement with chalk during the event and said that even though she got messy, it was her favorite aspect of the PACKtivity.
"Being able to draw in such a large scale is not something you get very often," Gonzalez said. "So being able to do that and experiment was a lot of fun."
She said that with people admiring students' chalk creations and laughing together, the chalk also helped her feel one with the pack.
"It definitely feels like it strengthened our bonds," Gonzalez said. "[The chalk] certainly gets you out there, especially when you are drawing and you have a huge crowd around you."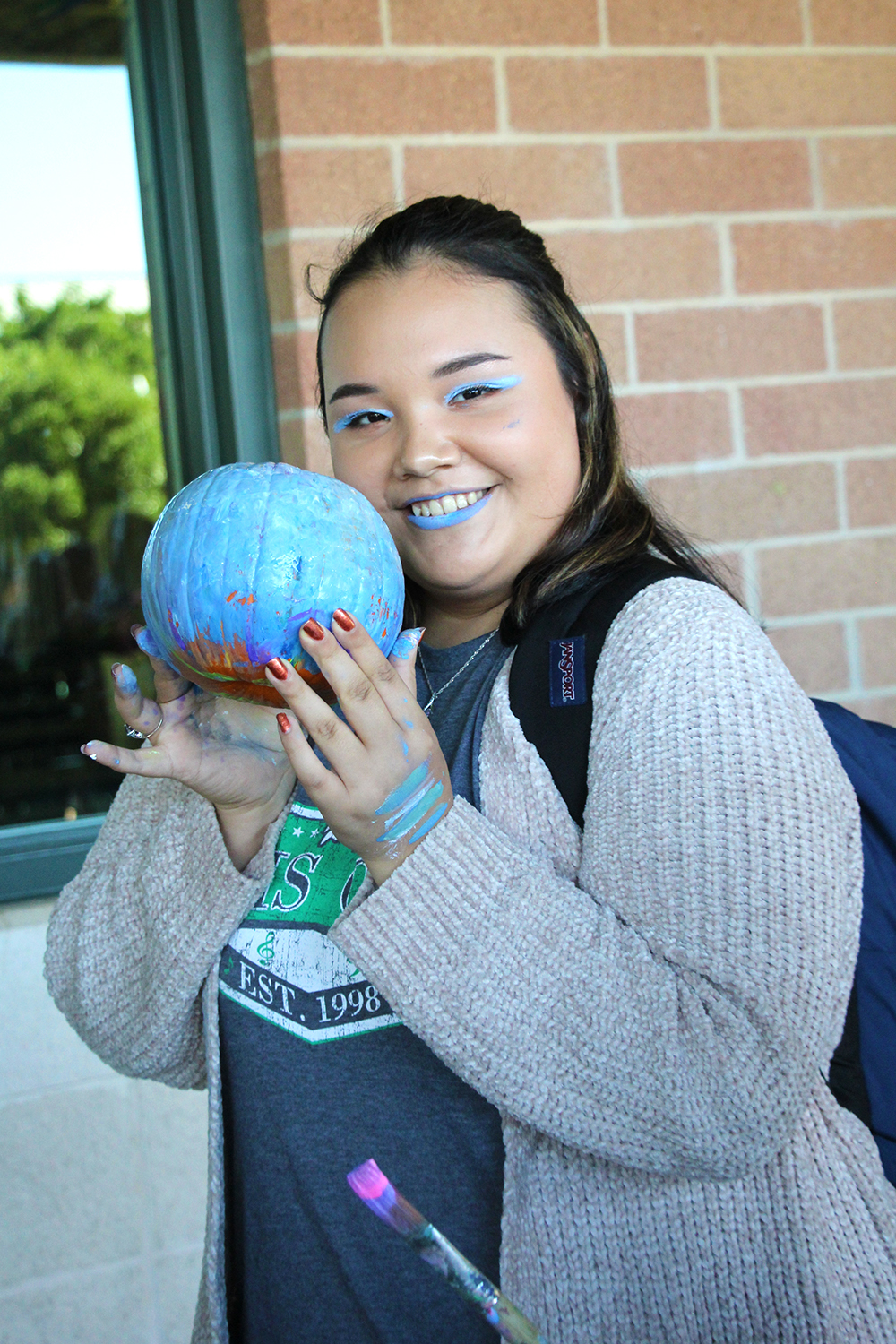 To contribute to this event's fall theme, PACK brought mini pumpkins to paint on the tables outside of the cafeteria. Sophomore Vivianna Mendieta painted her pumpkin blue, and then decided to use the acrylic to give herself makeup as well. She said that having more options and going by a specific theme made this PACKtivity stand out from previous ones.
"I actually liked this one more than the others, this was more fun," Mendieta said. "We got to choose what we did and there was actual fall stuff to do which was good."
In addition to bringing the pumpkins, second-year PACK member, sophomore Abby Cheek, also made sure all of the club's stations were prepared beforehand. She said that with this year's slightly different twist on the PACKtivity, such as clubs like Mu Alpha Theta and Key Club getting to run their own stations, a wider range of people were reached.
"I think it did a good job of making everyone feel included," Cheek said. "I feel like if somebody was just standing alone then the people in PACK did a good job in trying to reach out."