Dancing to New Heights
Senior's Passion for Dance Ties Back to Culture
As young as the age of three, senior Himaani Ramesh was enrolled in lessons for Indian dance, and later Bharatanatyam, a form of dance that would soon become a major part of her life.
Originally known as Sathiraatam, Bharatanatyam is a highly influential Indian classical dance form that originated from Tamil Nadu, India. In each dance, this art form focuses on telling various stories that stem from Hinduism through facial expressions, hand gestures and intricate body movements.
Ramesh said that when she first joined, she wasn't really serious, but as she grew older, she realized the love she found in dancing Bharatanatyam.
"Bharatanatyam holds a special place for me because it helps me stay close to my culture and learn things about it that are hard to learn elsewhere," Ramesh said. "Bharatanatyam is made up of a combination of expressive storytelling and rhythmic movement, and the storytelling really allows me to be more introspective and it's a great outlet to pour my feelings into. The rhythmic movement is actually my favorite aspect because it's actually very mathematical, so it allows me to use my instincts when it comes to that because I've always loved math as well."
Similar to grade levels in school, this dance form consists of different levels, or "adavus," all of which are showcased in dancers' arangetram.
An arangetram is an onstage debut performance in which a dancer presents a culmination of all the pieces they have learned throughout their journey of dance. Ramesh said she has always wanted to do an arangetram, and now after almost 15 years of dance, Ramesh is working hard toward one which will be held on July 7. She has been practicing for over 10 hours each week this year, and said that she is beyond excited to experience this milestone in her life before college.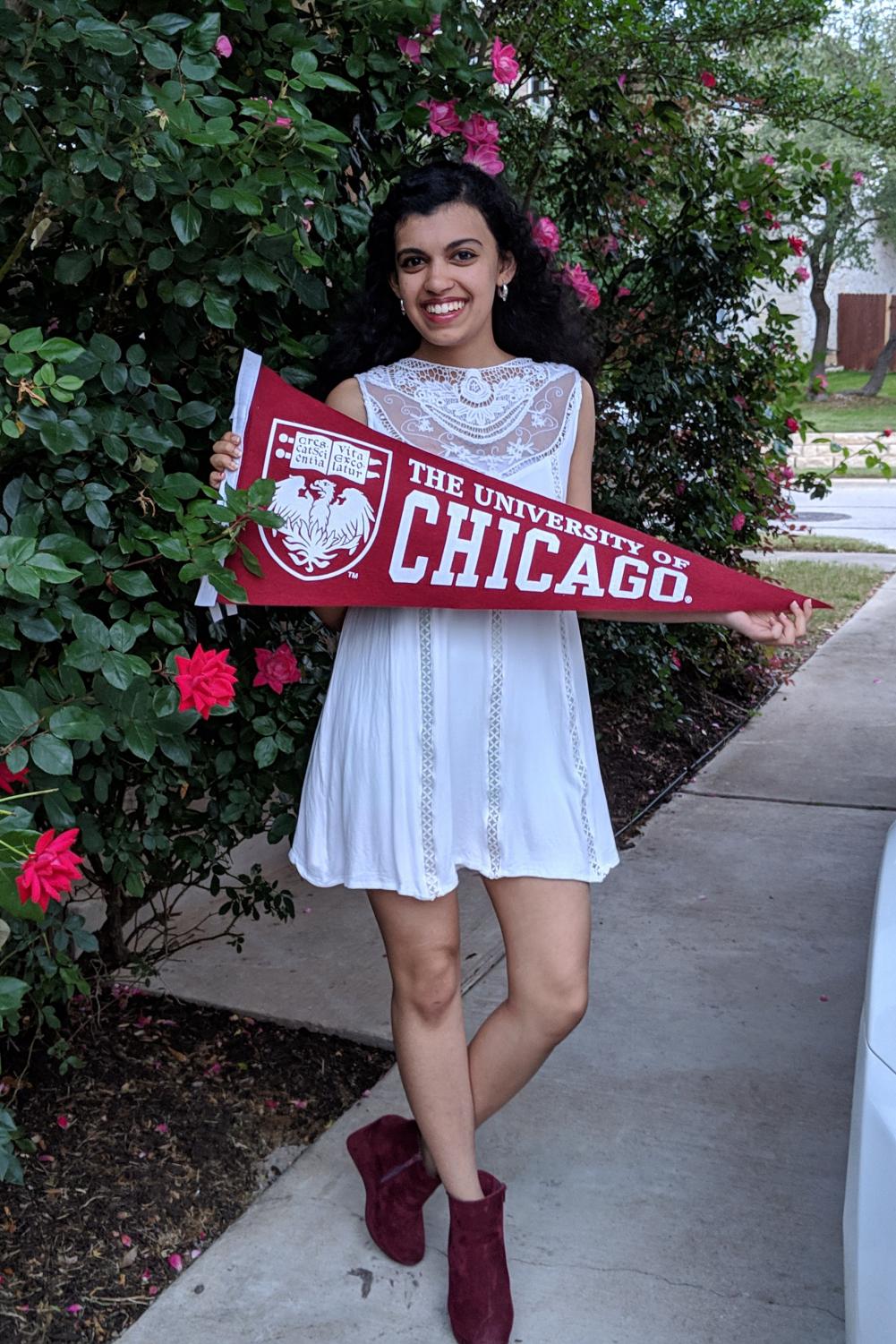 "I've always wanted to do an arangetram because I've always felt that it was an amazing accomplishment," Ramesh said. "As I've set upon this journey it's been very humbling because I've realized that there will always be room for growth and improvement, and that's what dance is really all about. It's also very important to me because it's something my mom always dreamt for me because growing up her family didn't have the means to be able to get her in classes, so she had to leave dance behind. I feel as though without her encouragement it would have been hard to muster the courage to do this."
Alongside dance, Ramesh has followed her passions for computer science and learning new cultures by starting a women's  FTC Robotics chapter, and being part of leadership in both Spanish Club and Spanish Honor Society. Ramesh said she plans to continue expressing her interests by pursuing a double major in linguistics and computer science at the University of Chicago this fall.
"I plan on attending the University of Chicago next fall because the school has always been famous for its academic rigor and the way in which the students long to learn about anything and everything," Ramesh said. "I want to be able to make the most of my education, by not only studying my major but also a wide variety of subjects so that I can come out of college as a well rounded and spoken individual."