In With the New
Student Council Selects 2021-2022 Officers
On April 14, the Student Council revealed their choices for the 2021 – 2022 officers.
The list saw choices from previous years. For example, Administrative Director Aashna Ravi and junior class president Riley Pritzlaff are both returning with promotions. Pritzlaff saw an ascension to his future position as the student body president and is noted for his past achievements, ranging from presenting at the TOTY Awards to placing fourth in Cross Examination District semifinals. 
"The [junior class president and student body president] positions have the same overall objective, which is to enhance student's high school experience by fostering a school culture, organizing events, and creating a platform for legitimate change within the school through the will of the students," Pritzlaff said. "I wanted to step into a more active role pertaining to the whole school next year, so I ran for Student Body President."
However, new faces also made the roster, with sophomores Ariana Balakrishnan and Callista Kohn becoming junior class president and policy director respectively. Kohn cited her earlier involvement in Student Council-organized events and activities as her reason for running.
"Student Council has always been one of the things I have been involved in since middle school," Kohn said. "I wanted to serve an organization that has given so much to me, so that others could experience the same joys that Student Council has brought to me. "
For both, the election process was completely new. After signing extensive forms and waivers that explained important pieces of information like their roles, the constitution of the Student Council and election rules, they campaigned in one of the first completely digitalized election seasons. Physical posters weren't possible – instead, Balakrishnan went to social media, posting advertisements she created for the campaign and answering student questions about policies. Eventually, her efforts won her the junior class president position.
"Campaigning was definitely one of the most exciting parts of the process," Balakrishnan said.  "I was running up against some pretty strong candidates with great motives and resolutions. I felt like running for junior class president would allow me to contribute to bettering the system, and representing voices that are typically unheard."
Student Council sponsor Mr. Babich is confident that next year's choices will maintain Student Council's role as the authoritative managing body of the school's students. With students likely coming back in-person, Student Council can organize and direct annual events like homecoming and prom to their fullest extents. 
"The events that student council worked on this year were scaled back in size due to the pandemic," Babich said. "The officers have been in Student Council their entire high school careers and have consistently shown their dedication to this program. I'm as confident as I have ever been in the Student Council."
About the Writer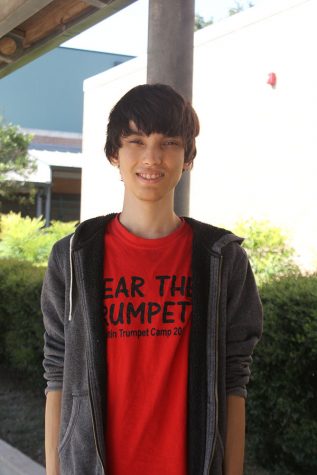 Jaden Kolenbrander, Reporter
Jaden is a junior and this is his second year on staff. While his main activity is writing and posting articles for the newspaper team, he also enjoys graphic design on the side, being in the school's graphic design class and using Photoshop in his spare time. He likes to write stories that delve into the topic beyond a surface level, whether it be a club, school event or a book or movie he's reviewing. He plans to enroll and major in political science at the University of Texas with a minor in economics. Outside of school, he enjoys listening to music of all genres, riding his bike, sleeping and playing (and eventually quitting) video games.