Point Guard Shoots for Finance Degree
District MVP Basketball Player to Attend Texas State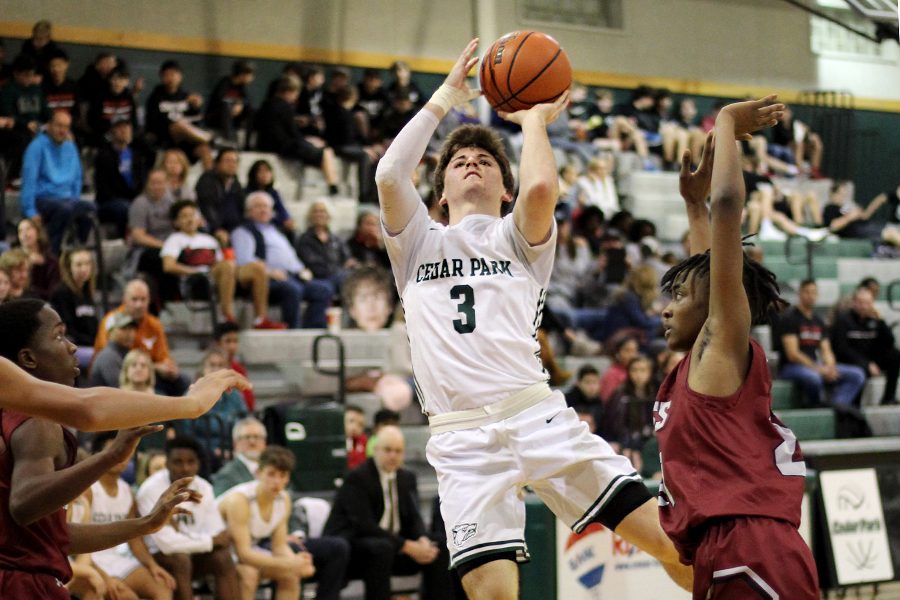 The 5A Region III district 17 holds seven varsity boys basketball teams. In the 2018-19 season, Cedar Park came out on top, thanks to the help of senior point guard Karson Cater.
Cater proved over the past season that he has what it takes to play at the next level, earning the "District MVP" award as a nice touch to end his basketball career, according to Cater.
"Whenever I received [District MVP], it was an incredible feeling to know that all of my hard work wasn't a waste," Cater said. "To have won that award with my teammates and coaches right by my side made it that much sweeter."
With the countless hours that have been put into the sport, Cater said that he learned very early that basketball had a special place in his heart.
"I've been playing basketball ever since I could remember," Cater said. "I've always loved the game, and all of the time spent at the rec center and the [high school] gym was put in so I could be the best I could possibly be."
In his junior year, Cater earned first team all-district and said that it was just the beginning of his achievement.
"That was a cool experience because I knew I still had one more year to one-up that," Cater said. "Winning District MVP did just that. I received my all-region and all-state selections in both basketball and academics this past year."
Cater said that this final season was unforgettable. The team reached the third round of the UIL State 5A Basketball Playoffs after winning the district title with an 11-1 district record. They finished the regular season with a 26-5 record, ready to jump into the playoffs. Cater said they had amazing performances against East View, winning 87-74 in overtime, and A&M Consolidated, winning 59-43, before the basketball season came to a close when they lost to Manor, 46-41.
Cater is going to Texas State in the fall to study finance in hopes to become a financial manager after college. He said that his time at Cedar Park has been a once in a lifetime opportunity and he wouldn't give up anything for his experience playing on the basketball team.
"Cedar Park has become a home for me and I'm going to miss it a lot," Cater said. "My high school experience is one that I will never forget, from basketball, to social events. I feel good about my decision to stop playing basketball and pursue what I had in mind at Texas State."
About the Contributor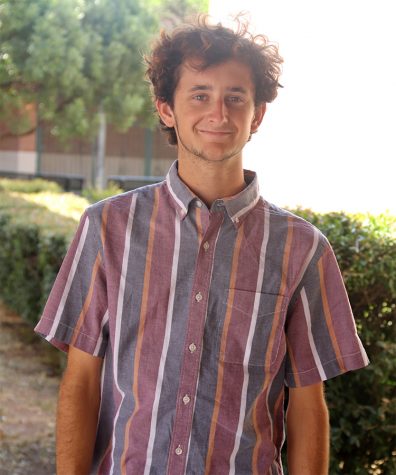 Noah Hedges, Reporter
Noah Hedges is a senior. This is his second year on the Wolfpack Staff. He's in the drumline here at Cedar Park, along with being the kid who plays the drum solo at half-time during football games. He enjoys writing about music and sports. Noah wants to march drum corps in the future and he is majoring in Music Industry with a minor in Graphic Design at the University of North Texas. Following college, he wants to teach and arrange music for High School Bands and Drum Corps.