Summer Service
Student Volunteers At Refugee Home
The average summer for a teenager usually entails things like going on vacation, hanging out with friends or in today's generation, sitting in front of the TV with a bag of Flamin' Hot Cheetos. Senior Kieren Garner, however, chose to spend her time helping others at Casa Marianella, a refugee home for displaced immigrants.
"My cousin worked at Casa Marianella for a while, and I heard about it from her," Garner said. "She always spoke so highly of the people, employees and residents both, and of the resilience there, which made me even more excited about this place. She ended up introducing me to the woman running the place and helped me get to be able to volunteer."
Garner's jobs ranged from helping keep the home in order to mentoring young kids. However, she said that working at the home could become hectic at times
"For my work, I was constantly dealing with issues and concerns of the residents," Garner said. "[I was] running around to help them take medicine, take care of their personal worries, wash dishes, play with the little kids, translate resident's needs for court case information, and lots of running around for things that just kept popping up."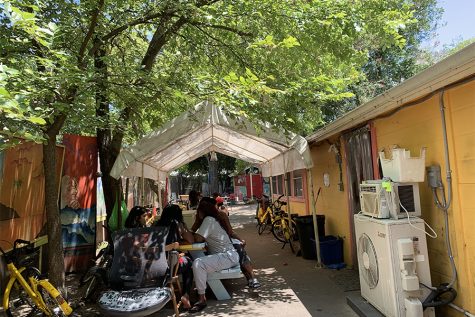 While working at the home Garner was able to make connections with people she wouldn't otherwise get the opportunity to meet. One of these people was a 19-year-old boy from El Salvador who she was able to communicate with through a translation app.
 She further learned that he had been attacked by gang members, and lost more than an inch of his leg, due to political differences. Yet he didn't seem to let his experience deter him.
"[He] was probably the kindest person I've ever met [and we] became fast friends," Garner said. "He was always going out of his way to help me and keep me company when I was running about and was happy to do so. I felt honored to be able to know such an amazing person."
At the home, Garner was also able to gain experience that will help her with her future goal to continue to help others as an adult.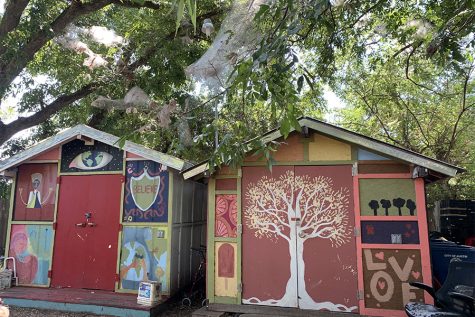 "I have always wanted to work with refugees and help people in need, and when the chance arose I couldn't turn it down," Garner said. "Especially since I want to go into social work when I graduate college."
Garner said the despite the hard work, along with the mental and physical exhaustion, she has never felt such pride and fulfillment in something she does.
"Being able to interact and help such amazing people who have been through such terrible things, and who still smile and are kind every single day really opens your eyes and heart," Garner said. "This opportunity has completely changed my life and if I could do it every single day I would. Being able to help them is the best feeling I could possibly feel."
For more information about the home and what they do, visit their website.