Venezuela to Texas
After Moving 2,405 Miles, Sophomore Compares Schools
Hang on for a minute...we're trying to find some more stories you might like.
A new country. A new school. A new language. After moving here just two years ago from Caracas, Venezuela, "new" has been a keyword for sophomore Giselle Muniz.
Only a month after moving to the U.S., Muniz began eighth grade. She said she immediately found that besides the language difference, there was a difference in how students were treated.
"
I'm able to study things that I like and want to learn more about,"
— Giselle Muniz
"What surprised me the most was that they expected kids to know what they wanna be when they grow up," Muniz said. "I was so confused because I [didn't] know what I [wanted] to be."
While she may have felt overwhelmed at first, Muniz said that she began to enjoy the freedom offered in choosing her classes. 
"It [feels] really nice to be able to study whatever [I want]," Muniz said. "I'm able to study things that I like and want to learn more about."
In addition to freedom over courses, students enjoy the privilege of expressing themselves through their outfits, as long as they abide by the dress code. However, in Venezuela, Muniz dressed for school everyday based on the specific colored uniform assigned to her grade.  
"I [was] annoyed that I had to wear [uniforms] and not whatever [I] wanted," Muniz said. "Now I feel annoyed that I have to buy clothes."
Muniz got used to attending a school with only 600 students when she lived in Venezuela. Once she got to Cedar Park, Muniz said that she had to adjust to sharing the hallways with 1,950 other students.
"I thought I was going to be late to class every day and that I was going to get in trouble for it," Muniz said. "If you were late to class more than five times in my old school you got in trouble."
Being able to rent out a Lenovo laptop may not phase some students, but Muniz said that she sees that both students and teachers here are quite privileged when compared to those in Venezuela, where phones and computers were uncommon due to the high crime rate. 
"
It's really nice to be in a place where people are proud to be here,"
— Giselle Muniz
"The homework, we had to write it down," Muniz said. "The teachers didn't use a computer. The students didn't use computers. You know how dangerous it was in Venezuela to even have a phone? How would you bring an actual computer to school? And [why would the] school actually provide a computer for you if they knew it would get stolen?"
Muniz said that she has experienced a completely new sense of pride, between pep rallies and Friday night lights.  
"Here you have districts and you compete against each other. There we didn't really care that much," Muniz said. "It's really nice to be in a place where people are proud to be here."
Muniz said that she is looking forward to her next few years of high school and she hopes to figure out her path in life.
"I want to take some more fun classes," Muniz said. "This is my first year taking theatre and it's really fun so far. I want to take some more advanced art classes and when I decide what I want to be when I grow up, I'll take a class that's related to that."
About the Writer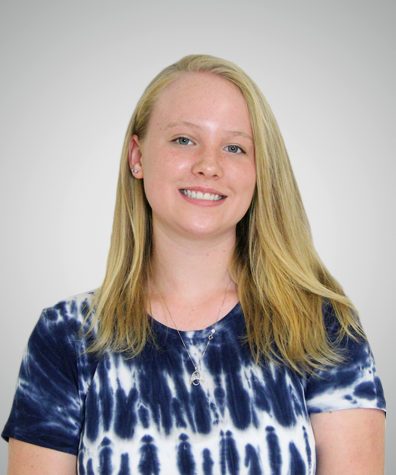 Morgan Kasel, Reporter
Morgan Kasel is a sophomore and this is her first year on the Wolfpack staff.  She's involved in book club and enjoys reading dystopian and fantasy fiction. She dedicates most of her free time outside of school to soccer.  She enjoys writing about entertainment and people's experiences in life, as well as creative fantasy short stories for fun. Although she doesn't know which college she wants to go to, she plans on studying journalism and creative writing, while playing soccer on the side. Her favorite team to watch is Atlético Madrid. She grew up in Colorado and moved to Texas before the start of sixth grade.