Choir sets sights on Regionals
On Sept. 29 CPHS choir hosted and competed in the district level of All-State Auditions. The choir dominated. Out of over 600 other choir students, T-wolves earned 26 of the possible 40 individual spots on the District Choir.
First year choir member sophomore Lennie Oas was anxious for her first ever district audition.
"Auditions are pretty nerve racking," Oas said. "After you do group warm ups, there isn't really more time to sing until your audition, so that's hard."
During a solo audition, there is a partition concealing the judges. The judges cannot see the contestants and only identify them by their assigned number. The only thing they can judge is the sound.  Second year choir member sophomore Chai Murthy knows what judges expect.
"Judges look for good musicality," Murthy said. "Being able to stay on tempo is key."
This year marks Murthy's second district audition. The Seasons choir member attributes her very first win to lots of practice.
"We actually got work on the music in class, which is helpful," she said.
Murthy and the rest of the choir will be practicing even more for regional auditions on Oct. 30 at Westwood High School. The choir will be learning the four audition pieces in class and at sectionals before and after school two days a week. Murthy appreciates all the extra practice, because regionals won't be easy.
"There's going to be a lot of tough competition," Murthy said. "Especially since this is my first year competing, and for some girls it's their fourth."
Choir Members competing at Regionals:
Leslie Bonordon
Ryan Cave
Matthew Cloward
Julian Combs
Meg Groves
Sarah Hines
Ethan How
Victoria Hutchings
Ben Jackson
Kevin Kenny
Heidi Klein
Sally Kwon
Alex Langois
Meagan Marwitz
Marcus McCrae
Chai Murthy
Lauren Parks
Bradley Ronk
Paige Seuthe
Donelvan Thigpen
Christian Vargas
Chris Washington
India Westenhaver
Lydia Williamson
Dayton Young
Joseph Yuen
About the Writer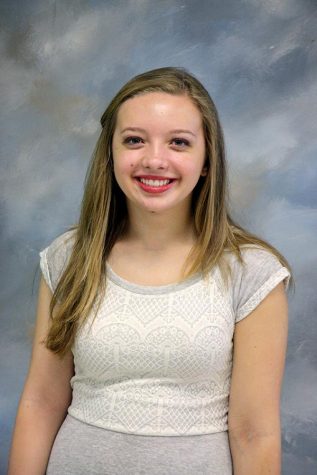 Lauren Kriss, Editor-in-chief
Senior Lauren Kriss is The Editor-In-Chief of The Wolfpack online and print editions. This is her third year on staff, she worked previously as a staffer than an assistant editor. She is also president of Cedar Park's DECA chapter and a member of the National Honor Society.