Homecoming kicks off early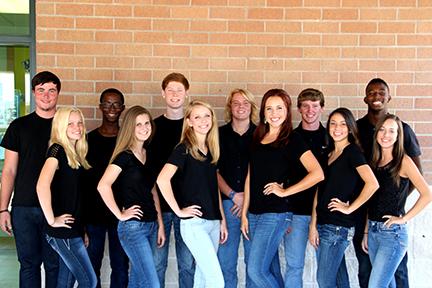 Homecoming: the day of dancing, mums and football. It's also when we crown homecoming King and Queen. This year, however, the date was moved up and the theme is completely different than years before.
Assistant to the principal, Linda Paris, explained why Homecoming is earlier, along with Assistant principal, Tereasa Back.
"There is only four home games this year and the game has to be at Gupton," Paris said.
According to Back, the original goal was to have it late September or early October, but since the band has a competition in late September and working with only a handful of home games, this weekend was the best choice for everyone to be able to attend.
The homecoming dance will be held Sept. 13 from 8 p.m. – 11 p.m. in the cafeteria. Student council hosts the event and decided to change the theme this year  because they found that attendance had been lacking. To encourage attendance, the theme was changed to Black Light to make it more enjoyable for the student body, according to the Anatomy and Biology teacher and new student council sponsor, Adam Babich.
"We will have black lights, decorations, laser lights and a DJ," Babich said.
The dress for the dance is semi-formal.
There will be spirit days this week as well. Monday is Tie Dye day, Tuesday is Tropical Day, Wednesday is Animal Day, Thursday is 80's Dance Party and Friday is CP spirit day. There will also be a Black Light pep rally Friday from 3:20 p.m.-3:50 p.m.
2014 Homecoming Court: