Senior Spotlight: Jackson Hearne
Hang on for a minute...we're trying to find some more stories you might like.
While during his high school career he has centered himself around theatre tech and PALs, senior Jackson Harne has always kept the dream of becoming a chef.
Hearne has been cooking for as long as he can remember, and was originally inspired by watching different cooking shows on TV.
"I found myself watching 'Chopped' [most of the time]," Hearne said. "But I watched shows from home cooking to baking shows."
He has always felt that he wanted to cook for a living.
"When I joined culinary my sophomore year, I think it confirmed that I'd want a career in it one day," Hearne said.
In the fall, Hearne will be attending the University of Texas at San Antonio and will transfer to UT Austin within the next two years.
"[I will be studying] international business management and marketing," Hearne said. "I'm hoping I can apply what I have learn in college to a career in culinary."
Hearne said that one of the most valuable parts of his high school experience was the people that he met.
"I've learned that there are so many creative people in the world," Hearne said. "I [found] friends who I will be in contact with [forever]."
After college, Hearne wishes to become a chef of some sort, but he isn't sure of what type.
"One of my favorite [hobbies] is to go out and find recipes to create [with my free time]," Hearne said. "I see myself in a private chef career or something along that line."
About the Writer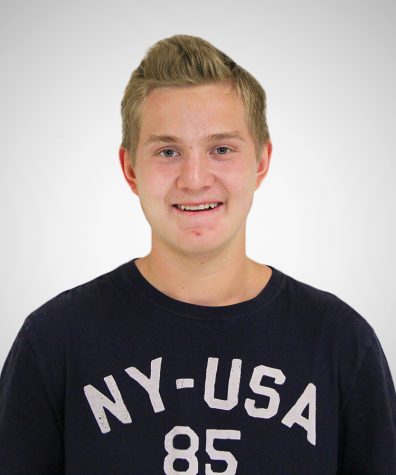 Justin Ballou, Reporter
Justin is a junior and this is his second year in Wolfpack. He is also in advanced theater. He enjoys writing about distinctly sports (especially football). He plans to be a sports journalist when he grows up, whether it's TV, radio or print. Justin supports all sports from Cleveland, where he is from. Go Browns!