Virtually Together
Reporter Ally JohnPress talks to history teacher Josh Marsh, math teacher Mary Beth Battles and English teacher Lauren Madrid about how teachers are handling virtual learning this year.
About the Writer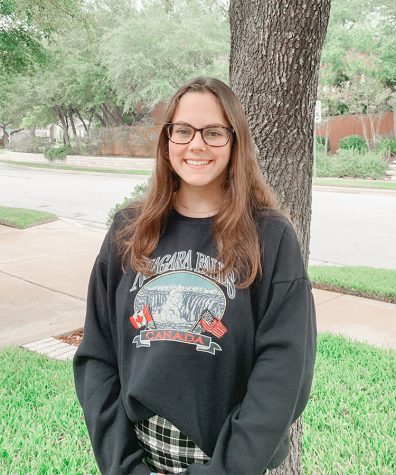 Ally JohnPress, Reporter
Ally JohnPress is a junior and second-year reporter. She is secretary for the National English Honor Society and enjoys writing her own fiction stories in her free time. She also trains Krav Maga, self-defense, out of school. Some of her favorite things include: Mint chocolate chip ice cream, walking her dog, Haylie, threatening to fire staff members (#firingsquad), watermelon Sour Patch Kids, playing Minecraft, jetskiing, hiding things in Hert's stocking and bracelet-making. She enjoys writing about conspiracy theories, but also features about ongoing school events. She wants to go to the University of Texas at Austin and study psychology or adventure to the West coast and discover a hidden love for something.