Book Worms Take the Lead
Book Club Welcomes Over 20 New Members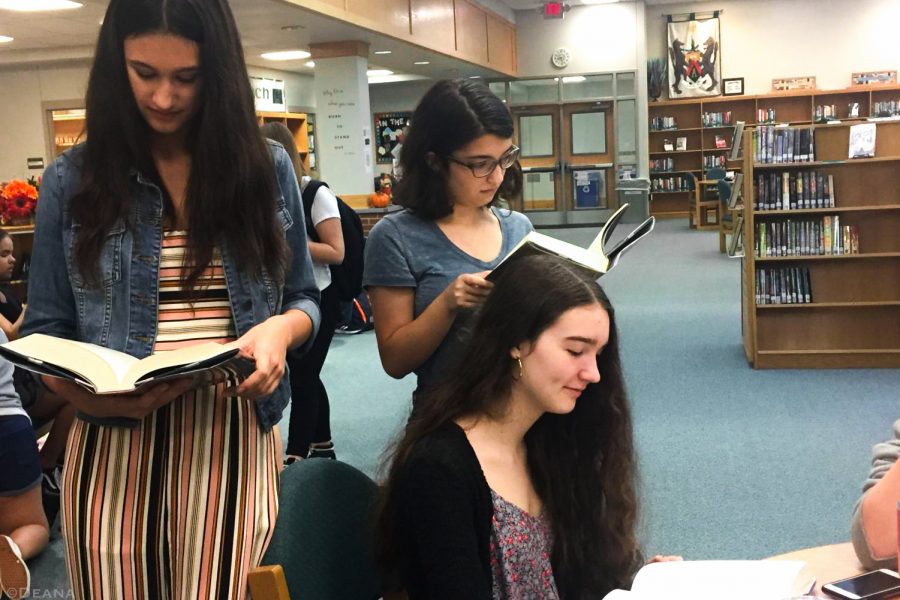 After an addition of over 20 new members, this year in Book Club could be one for the books.
Apart from meeting new book lovers, this year's members get to share their favorite books with the whole school with their very own shelf in the library. The club's vice president, junior Fallyn Moore, said that the shelf allows members to show their personalities through the books that they display. 
"
I want to recruit more people in order to show that everyone can be a book lover whether they read one book a year or six a week,"
— Reese Parker (10)
"The shelf is really awesome," Moore said. "It kind of gives us a way to express what we like and what we are into to everybody in the school."
In book club, members get to discuss their favorite books and the books that they are currently reading, as well as hear about new titles from other members. The club's president, sophomore Reese Parker, said that new members will certainly enjoy the relaxed environment.
"I think [new members] will like to be in an environment of people who are all there for the sole purpose of reading and loving books," Parker said. "I want to recruit more people in order to show that everyone can be a book lover whether they read one book a year or six a week."
One of their new 20 members, junior Nitya Sadasivan, said that she joined because many of her friends were already part of the club.
"My favorite part is sharing and hearing about everyone's experience with the books that they read," Sadasivan said. "I'm really excited and I can't wait to read the [new] books."
Parker said that this year they hope to get the word out with club shirts.
"We really like having t-shirts this year [because] every other club has them," Parker said. "And even though we aren't the most extroverted club, we still really like having [them] that way we can still have some sort of unity."
In the next few years, Parker said that she hopes book club will be able to enjoy new experiences and attract even more members.
"We're planning on putting flyers around and advertising via the English teachers," Parker said. "And hopefully [we can] get enough money to do field trips."
Book club meets every other Friday in the library during den. For more information, ask the club's sponsor and librarian, Debby Barnes.
About the Contributor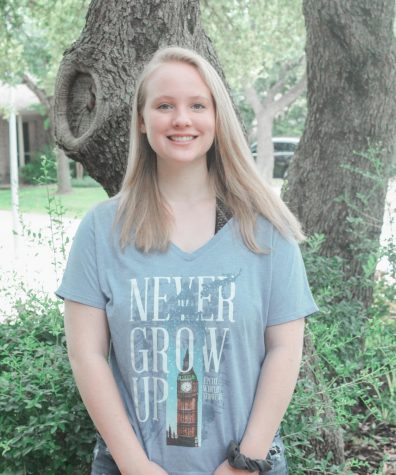 Morgan Kasel, Assistant Editor
Morgan Kasel is a senior and this is her third year on the Wolfpack staff. The majority of her free time outside of school is spent playing soccer, reading or watching her favorite professional team, Atlético Madrid. She loves writing about people's experiences in life, as well as creative short stories for fun. Her dream school is Gonzaga University in Washington and she plans on studying kinesiology and journalism. She hopes to continue on to graduate school for physical therapy. She is passionate about languages and writing and plans to travel during and after college.