Dunking For Dough
Boys basketball team hosts tournament to raise funds for upcoming season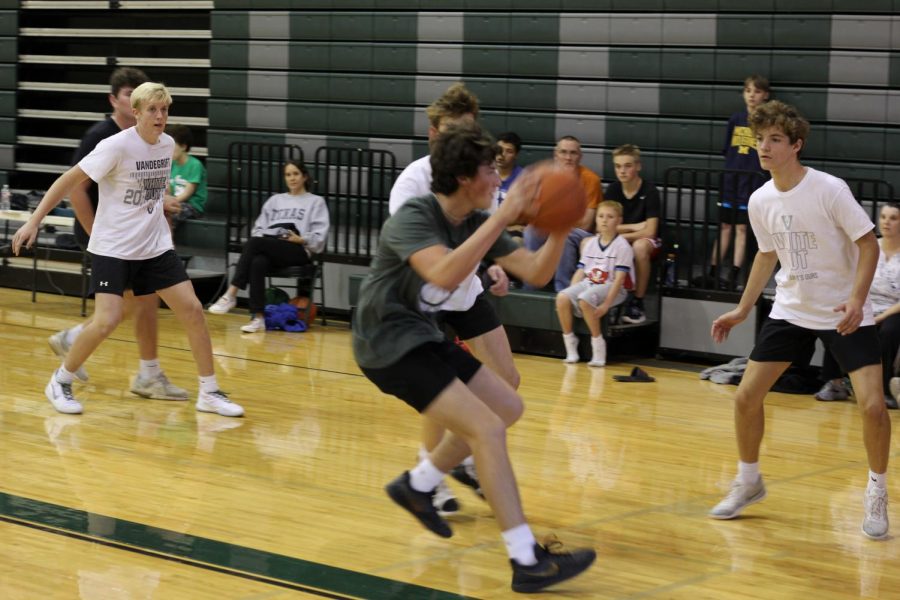 Boys basketball team hosted a three on three tournament on Oct. 26 to raise funds for the upcoming season. According to event organizer Mary Pritzlaff, the tournament is the main fundraiser for the boys basketball booster club. The money raised will help pay for their equipment such as jerseys, basketballs and water bottles, as well as buses to away games.
"This is just the very beginning of our season," Pritzlaff said. "Last year our team was very successful and placed well at district last year, and I feel confident in the boys' abilities this year."
During the event, there were four matches going on at once, separated depending on their age group. Appointed officials refereed the matches, and each game lasted to twenty points or until the time ran out.
"I love to compete, and [basketball] is also a team effort," sophomore Landon Langseth said. "Being on the team and playing against the competition and just being around the environment of the team made me stronger."
Keeping a good mindset is often times more important than the skills of the player, according to sophomore Zachary Moore.
"I really started to get into basketball just watching the NBA on TV, which really got me to understand what it means to play the game," Moore said. "When I'm playing a game, I'm constantly trying to find my teammates to see if they are open, get as many wins as possible, score a lot and just have fun."
About the Contributor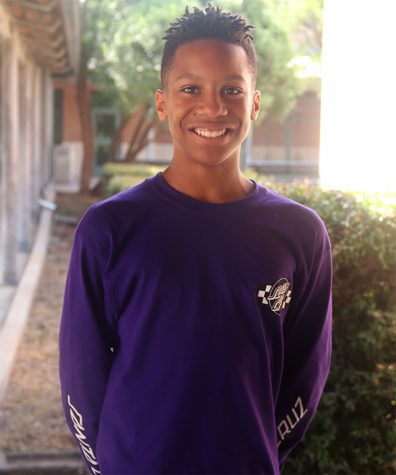 Isaiah Prophet, Reporter
Isaiah Prophet is a sophomore and first-year reporter. He is on the junior varsity team for the cross country team, he is also apart of the African American Heritage Club. He enjoys writing topics about society and the human condition. As far as his plans for after high school, Isaiah plan's to go to college for anatomic pathology or app development.