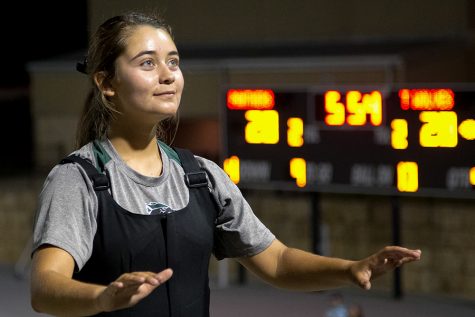 Addy Bates, Reporter

May 20, 2019

Filed under CPHS News, Humans of CP, Recent Stories, Top Stories
A two-time state champion, Grand Nationals finalist and Texas Marching Classic 2016 champion. Through all of these accomplishments, senior drum major Kendyl Morris has helped lead the band through it all. After being a member of the 2015 state champion band in her freshman season, Morris decided th...
May 26, 2009

Filed under Entertainment
     If you are planning to go on a senior road trip this summer, then I have a few pieces of advice that, I warn, should be followed. Special attention should be paid if you think all it takes to make your trip a success is the 'the perfect driving playlist'. Last summer I had the joy of driving...