Project Lavender Underway
DECA Students Lead Service Project to Help Local Chemotherapy Patients
Three DECA students are taking initiative this year as they prepare for the new community service campaign called Project Lavender. The project is being put on by seniors Nithila Ilangovan, Kelsey Jones and Isabelle Thai. They, along with many other students, will be making "Lavender Care Packages" to be assembled by volunteers on Nov. 1. It is an event open to all students in the hopes to make the experiences of cancer patients going through chemotherapy less stressful and more relaxing.
The title comes from the universal ribbon color for cancer. It can be used to support families who have experienced multiple kinds of cancer, or stand for types of cancer which may not be represented by a color.
"We chose the title lavender because it is the color used for all cancer and we want to support all types of cancer," Ilangovan said. "Not only this, but we thought that lavender was a unique name that people would remember as well."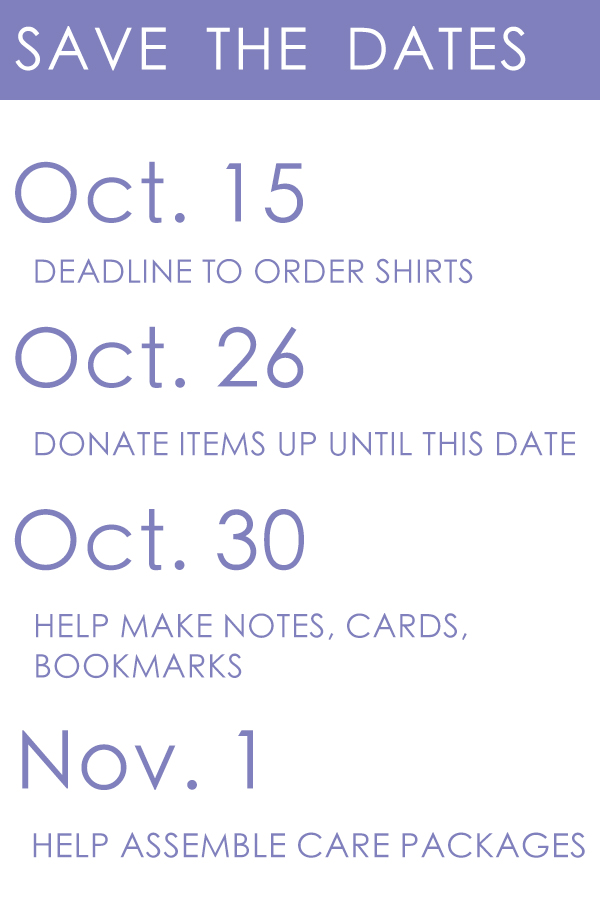 The packages will include products to pass the time like books, word searches, card games and coloring books. They will also include a number of other entertaining or helpful things like stress balls and fun socks. They are hoping to show people going through hard times that they are not alone, and their community cares.
"The goal of Lavender is to give the patients comfort and entertainment that they wouldn't normally receive while in chemotherapy," Thai said. "A personal goal of me and my teammates is to get the whole Cedar Park community involved as well. By projecting out Lavender in school hallways and social media, I hope that everyone will be able to participate in caring for cancer patients."
Kelsey Jones, whose mother was diagnosed with breast cancer during Jones's freshman year, said that she is hoping to give patients going through chemotherapy a different experience.
"It was a really challenging time for my whole family and I got to witness the strength needed and the toll it takes on an individual to fight cancer," Jones said. "Chemo is a really hard thing for anyone to go through. It can be long, tiring, painful and boring. A lot of patients at these chemo facilities do not have a lot of family or friends who are able to be there with them so with these care packages we hope to not just give them some fun entertainment but also show them our support."
There are plenty of ways for students to get involved with this event. Students can donate materials for the packages up until Oct. 26. Here are examples of items they can use:
books
word searches
hard candy
card games
unscented hand sanitizer/lotion (travel size)
coloring books/markers
chapstick
fun socks (new)
hypoallergenic hand lotion
sleep masks
Tuesday, Oct. 30, students can come to room B101 after school to help make handwritten notes, cards and bookmarks which will go in the packages. They can write anything from heartfelt words to clever jokes to make patients smile. Then on Thursday, Nov. 1 in B103, students can come put together the packages in an assembly line style. There will be something for everyone to do and volunteers will be offered food and community service hours for helping.
"Students should help simply out of love and a desire to be a part of a great cause," Ilangovan said. "We initiated this project to show that the little things truly do matter."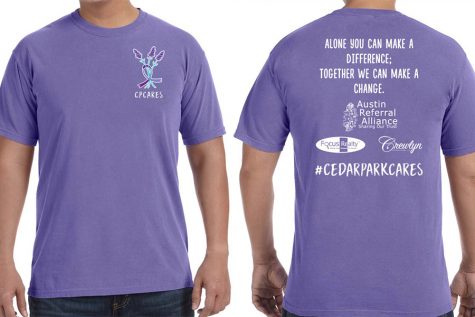 Their goal is to raise enough donations to make at least 200 care packages, and Ilangovan said that if all goes well, the project will hopefully continue into the future.
"If this semester is a success we plan to do something again this coming spring and ultimately leave a tradition behind for others to continue this project in the years to come," Ilangovan said.
For those volunteering, or anyone else who would like to help out, shirts are currently available for order until Monday, Oct. 15. All proceeds will go towards the packages. The shirts will be ready for pickup Friday, October 26, in room B101. Order your shirt here.