The Heartbeat of the High School
Junior Speaks About Journey Into the Medical Field
For junior Aashna Ravi, this year has been the most hectic. She is the President of Health Occupations Students of America (HOSA), this year's Administrative Director and social chair for the Spanish club and next year's Student Body Vice President. She is also a part of the Student Council and a member in numerous honor societies. Outside of school, she does Girl Scouts, volunteers at hospitals and clinics and does Bharatanatyam, which is a classical Indian dance.
Ravi has directed most of her attention to the medical field. She wants to major in health or medical humanities, which, according to Ravi, is a relatively new major at several colleges. She hopes to either pursue physician assistant (PA) school or medical school after her undergraduate studies.
"My dream is to work in either family medicine or in emergency medicine, but of course I'm open to any opportunities or changes that come my way in the future," Ravi said. "I think I am leaning towards this specific major due to the area that it focuses on. The major focuses on studying the human aspects of medicine, such as cultural, historical and arts and their roles in medicine."
As far as HOSA is concerned, Ravi served in regional offices as Reporter for Region 1. As Area 1 Reporter, she had the opportunity to run the Area 1 social media for Texas HOSA. She also worked alongside her team and other Texas Officers to plan conferences and activities for HOSA members. She was also recently elected as the Texas HOSA State President for the upcoming year. 
"State President means that I work alongside teams of Officers to make sure that the goals of Texas HOSA are accomplished this upcoming year," Ravi said. "Additionally, I will have the opportunity to plan and lead the Texas HOSA State conference alongside my team and everyone who makes Texas HOSA what it is today. Another important duty for the President, VP and Post- Secondary VP is to serve as a voting member on the Texas HOSA board of directors."
Ravi's passion for medicine started at a young age due to interactions she had with various doctors, appointments and experiences. She said that her interest has grown throughout the years with new opportunities such as participating in the Health science program (HST) at school, various medical organizations and being able to volunteer in pop up clinics that catered to the public and allowed them to come in for wellness checks, physicals, etc. 
"HST is where you take principles of health science, theory of health science followed by Practicum where after a year of clinicals in both the hospital and nursing home students can test to earn their Clinical Nursing Assistant Certification," Ravi said. "I definitely enjoy learning about the different aspects of the healthcare field, but also having the opportunity to do hands-on medical activities, and get real world experience in the medical field."
For HOSA, Ravi said she knew that she wanted to further her leadership because of the experiences she had her freshman year, such as competing and attending the State and International conferences. 
"I would definitely say my passion for HOSA was a large part of why I have taken an active role in the past several years and is why I hope to also help foster that same passion and enthusiasm for HOSA in other members and students," Ravi said. "I am definitely excited about the growth of the medical field in the future, as every year there continues to be growth in technology, medicine and drugs, techniques and jobs. I think there is so much unknown in the medical field that is left to be discovered so for me there isn't just one thing that I could pick." 
About the Writer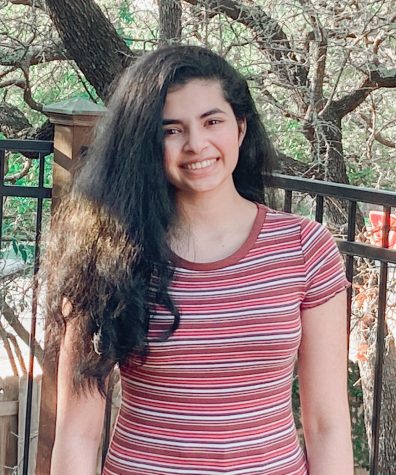 Rachana Kommineni, Reporter
Rachana is a junior and first year reporter. Inside of school, she's involved in DECA, WISE, Spanish Club and theater. Outside of school she also participates in theater and dance. Weaving and trying new things from YouTube, is what she does in her spare time. She enjoys writing feature stories because she gets to learn more about people and learn new things about them. She hopes to attend Seattle University to major in communications or journalism. Some facts about her include: she loves skittles and Mike and Ike, she injures herself on a daily basis over things which people shouldn't get injured over and she loves to listen to pop music.