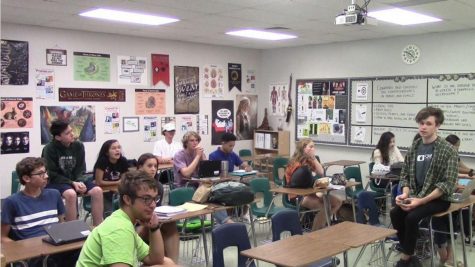 Jordy Peterson, Reporter
April 11, 2017
Filed under Clubs and Organizations, Most Recent, Recent Stories, Top Stories
Student Council members have been campaigning for leadership positions for the past two weeks. Starting today, students can vote for the new class officers through Naviance, until Apr. 13. "Our goal is to connect students with different aspects of the school," StuCo sponsor Adam Babich said. "We ...
Hannah Jane Decuitiis
May 20, 2010
Filed under Uncategorized
      Every spring for the past eleven years, junior and senior girls have rallied against each other in one of the most exciting games of the year: the Powderpuff football game. This year is no different.      The traditional girls' flag football game which is sponsored by Debbie Wieland,...